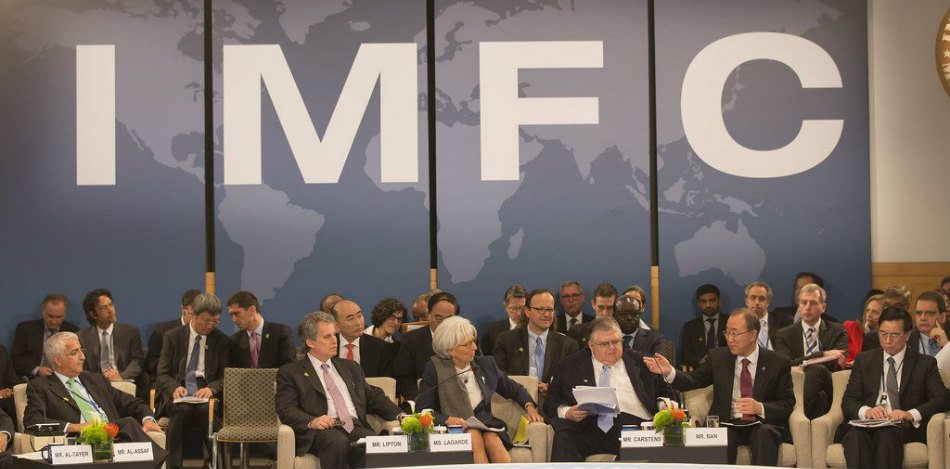 EspañolVenezuela's economy is currently in crisis mode, with massive inflation and a national shortage of basic goods. Bad news continue to come out of the country as a result, this time from the International Monetary Fund, whose most recent report said that Venezuela's economy will shrink by a total of 12 percent by the time 2017 comes to an end.
"The resurgence of the political crisis in Venezuela constitutes a heavy burden for economic activity, which is expected to contract by more than 10 percent in 2017, as oil production decreases and uncertainty increases," the report presented by the IMF this Tuesday, October 10 read.
The report, titled" Global Economic Prospects," said that Venezuela is suffering an ever deeper recession than the previous year, when the Gross Domestic Product of the country shrunk by 16.5 percent.
The International Monetary Fund forecasted that this year's inflation will be 652.7 percent. However, it shows a much more alarming figure for next year, when the inflation could reach as high as 2,349.3 percent.
While most regions on the continent continue to experience economic growth, Venezuela has regressed by decades despite once being the shining economic star of the region.
At the moment, Venezuela is suffering the most brutal crisis in its modern history. Though it enjoyed the biggest oil boom the country had ever seen under the Chavez regime, that same regime also somehow managed to ruin a country that was the richest in Latin America for many years.
Source: El Nacional