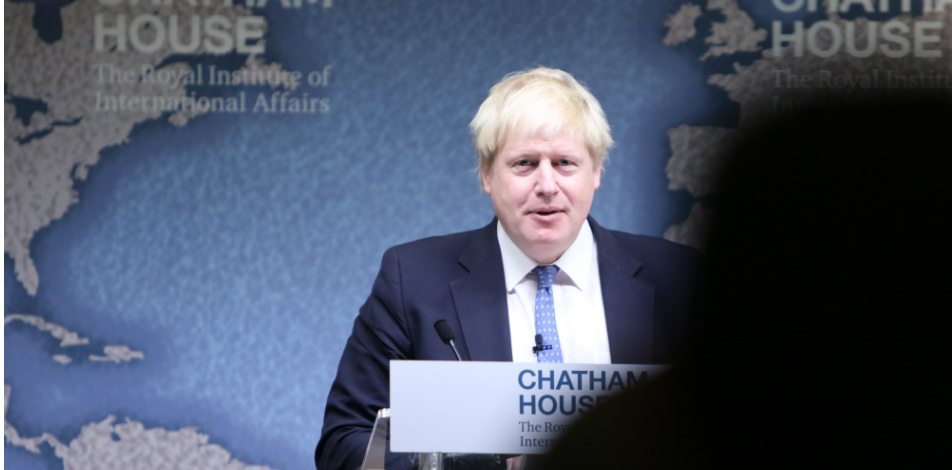 EspañolBritish Foreign Secretary Boris Johnson participated in the 2017 Conservative Party Conference and made strong statements against the dictatorial regime of Nicolás Maduro in Venezuela, as well as Labor Party leader Jeremy Corbyn.
"He says that he still admires the Bolivarian Revolution and (Maduro's) socialism," Johnson said during a discussion of Corbyn's sympathetic attitude to the regime. "I say he's 'Caracas,'" — a play on words that sounds like "crackers," or crazy.
Johnson's speech focused mainly on attacking Corbyn, who has expressed a sympathy for Chavismo for many years, and has thus struggled to criticize the Maduro regime for its most recent actions.
Maduro held an unconstitutional election several months ago to establish a Constituent Assembly, which usurped the opposition-controlled  National Assembly. As protests flared against the move within Venezuela, major international voices spoke up against what was happening. Not Corbyn.
"This is a time when the world should be united to condemn Maduro's Venezuela," Johnson said. "We have the official opposition leader covering a regime that imprisons opponents, shoots demonstrators, intimidates journalists and represses human rights."
"It's a disgrace! And I can tell you that there are many Labor members of Parliament who are horrified that their party is still led by (Corbyn) and his particular belief," Johnson said.
British Prime Minister Theresa May's administration has maintained an adversarial position toward the Maduro regime. She recently met with representatives of the Venezuelan opposition National Assembly and said that the UK's government condemned the actions of Maduro's regime.