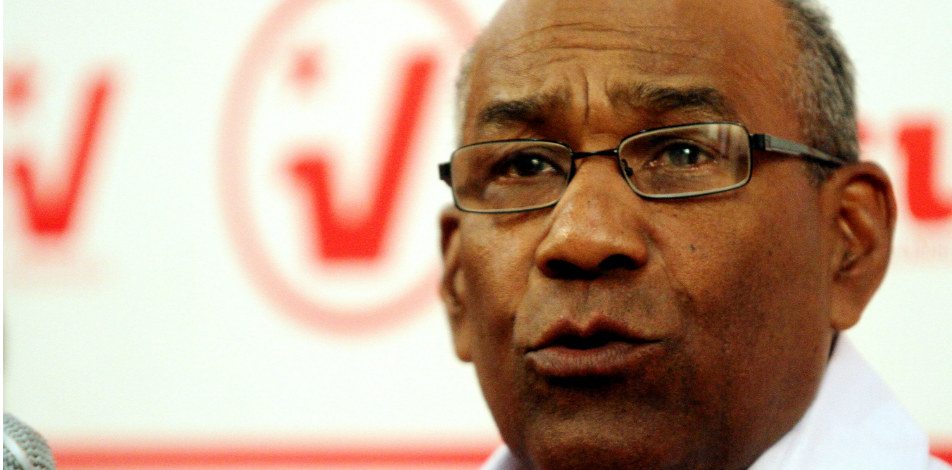 EspañolVice President of Venezuela's illegitimate Constituent Assembly Aristóbulo Istúriz said that no indigenous or black person should be serving on the legislative body unless they support Nicolás Maduro's regime.
Istúriz is running for Governor of Anzoátegui, and made the comments during a campaign event on Sunday, September 24.
"Every indigenous person should be a Chavista," he said. "There should not be an indigenous person who is not a Chavista, there should not be a black person who is not a Chavista."
"(Political opponents) try to make us ashamed of what we are," he said. "They want us to feel embarrassed, and to want to look and act like others."
"Part of the (opposition protests) have to do with racism, though I do not believe it at all," he said. "Fascism has its essence in racism. (I see it) when they kill a boy and burn him because he is black or kick a girl in Plaza Altamira because she was dressed as a Wayuu."
Istúriz made slanderous accusations about class struggles and racism, claiming that the opposition would attack black and indigenous populations if they gained power.
"The interests of the oligarchs are totally different from the interests of the people, so what is the struggle for? What did Chávez fight for?" He asked. "Do you believe that the ruling oligarchy will recognize indigenous lands? They would never."
Source: Noticiero digital