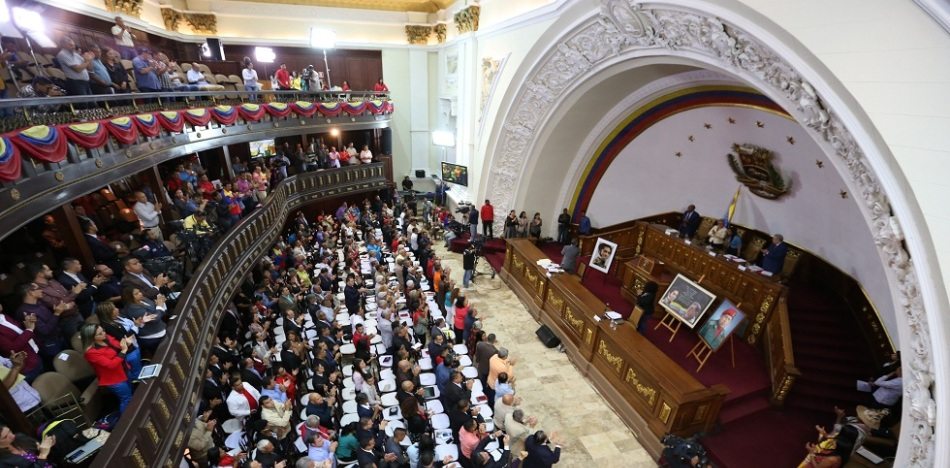 EspañolVenezuela's political opposition is currently preparing to carry out dialogues with President Nicolás Maduro and his dictatorial regime. Each side has stood firm on its demands at every opportunity for negotiation, but now it looks like the opposition might be willing to make a compromise — and it's a big one.
The Undersecretary for the opposition party Democratic Action, Negal Morales, suggested that opposition leaders recognize the National Constituent Assembly. The newly created legislative body has been the focus of the opposition's fight against Maduro since its creation earlier this year via unconstitutional, fixed election.
In return, Maduro would set a firm date for presidential elections in 2o18.
"If the government agrees to advance the presidential elections by six months, we could be electing the next president of the Republic in July 2018," he explained during an interview with Unión Radio. "If this timetable is clear and signed by the international community and there is a follow-up commission, we will be able to talk about things that the government has put on the table."
If Morales' idea works, the National Constituent Assembly would end up writing a new constitution, as Maduro intended, but it would have to be approved through a popular referendum.
Despite previous failed attempts, Morales said he sees negotiations with the Maduro regime as indispensable. "At the negotiation table, we are promoting the possibility of seeking a light that would allow Venezuelans to resolve our conflicts in peace."
Morales' opinion seems only to represent his own party and not that of the opposition coalition at large. However, some members have demonstrated a willingness to compromise in similarly controversial ways. Many announced their candidacies in regional elections after having denounced the illegitimacy of the National Electoral Council, for example.
Source: Noticiero Digital