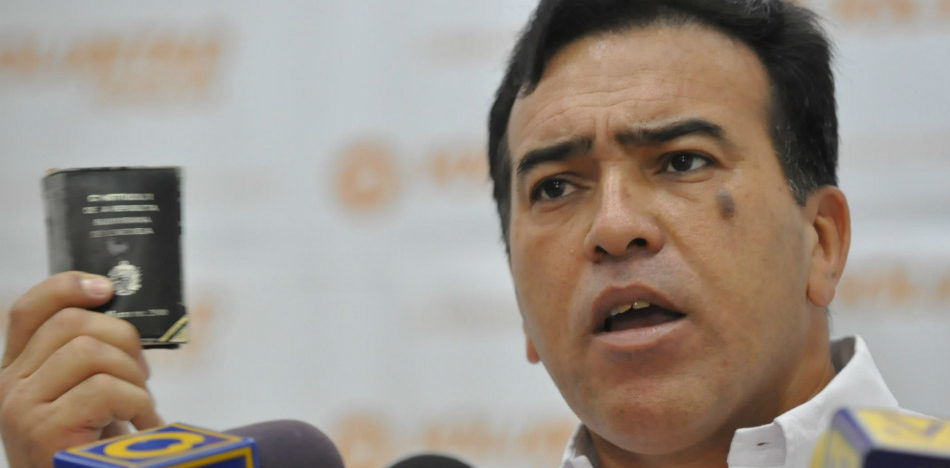 EspañolOne member of the Venezuelan opposition party Voluntad Popular — or "Popular Will" in English — is trying to convince his party not to participate in the regional October elections organized by dictator Nicolás Maduro.
Antonio Rivero, a retired brigadier general who sits on the party's national board of directors, said this week that participating in elections is a mistake because the regime will fix them in its favor, and therefore accomplish nothing for the opposition.
"I urge Voluntad Popular, an organization to which I belong as a national director, to withdraw from participating in the false election system,"  Rivero tweeted this week. He also called for a "return to fighting in the streets — paramount to achieving freedom for Venezuela."
"The entire leadership of the Voluntad Popular must assume … that this is another vile trap by the regime," he said. "The regime's hegemonic pretension and perpetuity in power will not give us any space (to retake power)."
Additionally, political prisoner Leopoldo López, the national leader of the party, said that participating in elections is a poor political strategy and, in some cases, even due to bribery.
"It is incongruous to speak of resistance, rebellion and the streets, while also being submissive to the atrocity that is the National Constituent Assembly and the annihilation of the Republic," Rivero said.
The decision by the Venezuelan opposition to participate in regional elections has generated strong controversy and division among its members. Renowned leaders Maria Corina Machado and Antonio Ledezma said they won't participate as long as the corrupt National Electoral Council is overseeing the process.
9/10.Asumamos que NO HAY SALIDA de la #Dictadura bajo formalismo político o jurídico. Sólo,en auténtica Unión y a la Fuerza habrá #LaSalida.

— Antonio J Rivero G (@antonioriverog) September 4, 2017
9/10. We must accept that THERE IS NO WAY OUT of the dictatorship through formal political or judicial means. Only through an authentic union and through force can we achieve a way out.  
10/10.El orden internacional lo reconoce. En justificada coalición,cual Legión Británica-Patriotas,dar la lucha por la #LibertadDeVenezuela.

— Antonio J Rivero G (@antonioriverog) September 4, 2017
10/10. The international community recognizes it. With a justified coalition between british forces and patriots we can fight for Liberty in Venezuela.