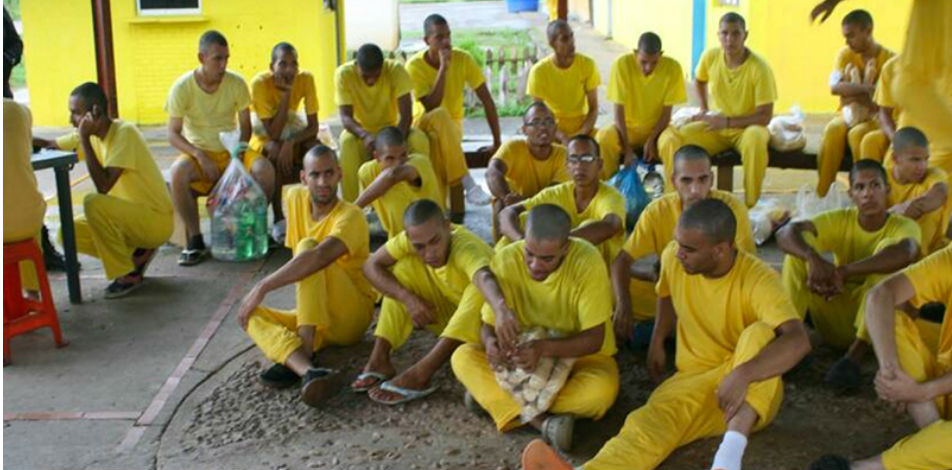 EspañolPeople in Venezuela have a hard enough time paying for basic necessities like food and medicine, but now many are struggling to scrape together the funds for visiting relatives in prison — many of whom were arrested during protests against the dictatorship.
Family members of 11 students who were prosecuted by Nicolás Maduro's regime in the city of Maracay said they have to spend said they have to spend 600,000 bolívares each time they visit, around US$33. That may not seem like a lot compared to other countries — where the inflation rate hasn't surpassed 700 percent — but in Venezuela that figures represents nearly 2.5 months of minimum age earnings.
Relatives of the imprisoned students posted a video on social media describing how difficult it is to visit the prison in El Dorado, factoring in the cost of travel, accommodation, food and goods they hope to give to their children.
The kids were arrested about eight weeks ago after the dictatorship, amid heavy protests, raided the facilities of the Universidad Pedagógica Experimental Libertador in Maracy. The students were reportedly assaulted and detained until a military court condemned them to the prison, with no legal end in sight.
"At the moment I am selling soup in order to be able to collect funds to be able to pay the expenses of my son's supplies, since it is becoming more expensive every time I go there," said one of the mothers in the video. "Please, we need humanitarian aid. "
Inhumano. Este es el drama de las familias de los estudiantes UPEL que hoy cumplen 60 días secuestrados en El Dorado. #TodosSomosUpel Rt! pic.twitter.com/lhTutwsBd2

— María Corina Machado (@MariaCorinaYA) August 31, 2017
Inhuman. This is the story of the families of the UPEL students who have now spent 60 days kidnapped in El Dorado.