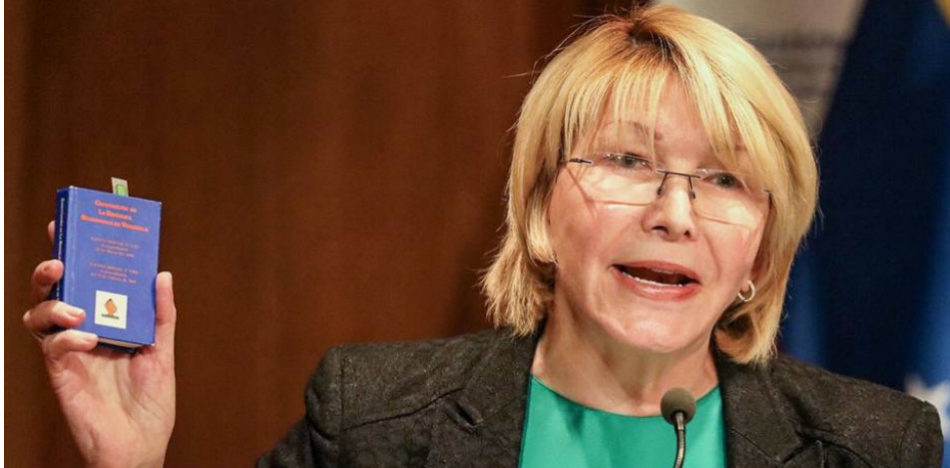 EspañolOn Monday, August 28, Attorney General of Venezuela Luisa Ortega Díaz said she has evidence showing that President Nicolás Maduro embezzled between US $8 and $10 million from the country's treasury, and will hand it over to the headquarters of the Inter-American Court of Human Rights in San José, Costa Rica.
Ortega Díaz fled the country earlier this month after Nicolás Maduro's regime raided her home and accused her husband of his own embezzlement scheme. She is reportedly planning to seek asylum in the US, but has also been traveling some to raise awareness about the crimes committed by Maduro.
She had traditionally been a supporter of the Chavista government, but began denouncing mass arrests and violence used during protests several months ago.
Ortega Díaz broke the news during a press conference in Costa Rica after meeting with the country's Attorney General Jorge Chavarría, detailing how Maduro uses a front company owned by the wife of a nephew, Hermann Escarrá, to embezzle the money.
Chavarría said he has additional evidence of serious corruption by senior officials of the Maduro regime, including Diosdado Cabello, perhaps the second most powerful member of the Venezuelan government. That information will be given to authorities in Brazil and the United States.
"A country with so many resources and yet our compatriots are eating out of the garbage," she said. "This has been degrading to the quality of life of our population, but we are also suffering a systematic violation of human rights."
Fiscal @lortegadiaz señaló a Nicolás Maduro de haber sustraído del fisco "entre 8 y 10 millones de dólares en efectivo". VIDEO: pic.twitter.com/iX3hWDfim6

— Gabriel Bastidas (@Gbastidas) August 28, 2017
Judge @lortegadiaz accused Nicolás Maduro for having embezzled "between $8 and $10 million dollars in cash "
Source: La Patilla