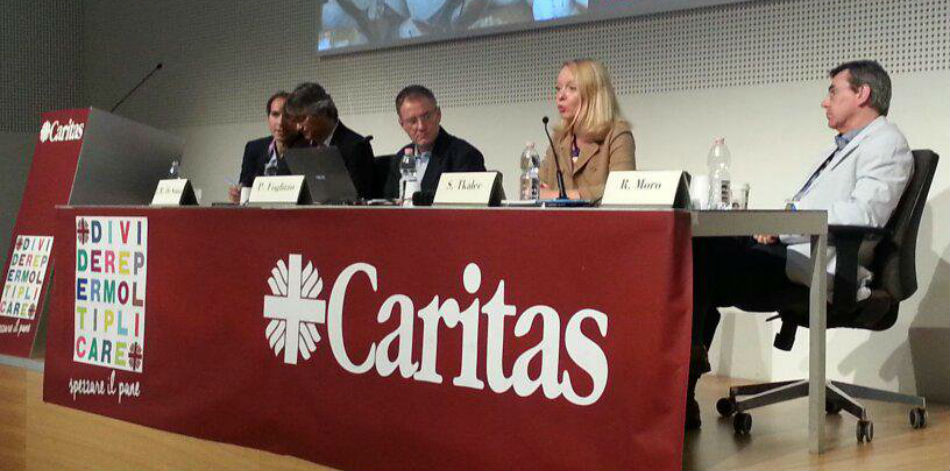 Español More than half of the children in Venezuela are suffering from malnourishment, according to the Humanitarian Director of Caritas Internationalis Suzanna Tkalec, who visited the country to investigate humanitarian concerns
Malnutrition rates are rising, she reported this week in an interview with El Estímulo that was published Monday, August 28. During the interview, she said that 54 percent of kids have some level of nutritional deficiency.
"Most people do not have access to adequate food," she said. "In order to buy a basic monthly basket (of groceries) you need (the income equivalent of) 12 basic salaries. There is food in the stores, but prices are not affordable for the vast majority. There are people in the streets of Caracas digging in the trash to find something."
Tkalec traveled to Venezuela in July to verify the extent of the situation, and concluded that it was a humanitarian crisis. She said that among children under five years of age, moderate acute malnutrition is at eight percent and severe acute malnutrition is at three percent.
"There is no infant formula for mothers who can not breastfeed," she said.
Under Nicolás Maduro's leadership, only 30 percent of the food need by the population is being produced, and what is produced goes for a price that isn't realistic for most, thanks to heavy inflation.
Recently, a Mexican journalist revealed that Maduro and his regime may be profiting off of the country's food delivery program, CLAP by marking up prices for a significant profit.
Source: El Estímulo