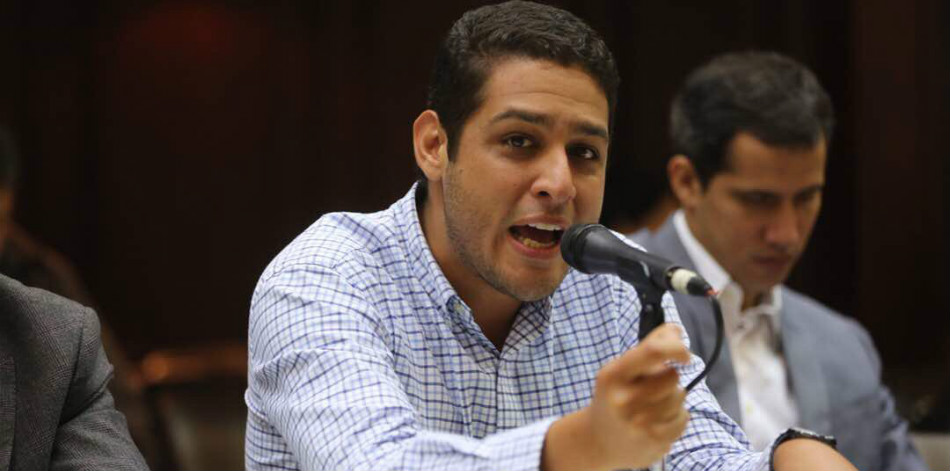 EspañolSeveral deputies in the Venezuelan opposition announced they will leave their seats in order to run as candidates for October gubernatorial elections. The decision has further divided the country's opposition, as some view any candidacy as a form of conceding to the legitimacy of Nicolás Maduro's regime.
Twelve deputies made the decision to present their candidacy to the National Electoral Council, which the Venezuelan National Assembly blamed for orchestrating the fraud of the National Constituent Assembly on July 30.
Most of the deputies who will leave their seats are from the Acción Democrática party, whose leader, Henry Ramos Allup, was the first opposition leader to announce plans to participate in regional elections.
The following candidates have declared their candidacy with Acción Democrática: Ismael García, Luis Carlos Padilla, Andrés Eloy Camejo, Freddy Valera, Dennis Fernández, Lariza González, Robert Alcalá, Carlos Andrés González and Hernán Alemán.
There are two additional deputies from the Primero Justicia party, led by Julio Borges — Gregorio Graterol and the renowned José Manuel Olivares, who actively participated in recent protests.
"I do not want to believe that the National Assembly did not appoint a new National Electoral Council because some deputies, who want to be governors, hoped that the current CNE would convene regional elections," tweeted the political scientist Pedro Urruchurtu.
Those who are not in favor of participating in the regional elections insist that registering candidates with the same National Electoral Council is tantamount to endorsing their decision to revoke the constitution. Others claimed they should participate, because abstention is the same as losing. The opposition remains divided on the issue, and the dictatorship appears to be taking advantage.
One of the founders of the Voluntád Popular party, Roberto Smith, said that his party nominated him as a candidate for Vargas state, but he rejected the nomination.
"I thank my Voluntád Popular party for their support in nominating me as a candidate in Vargas, however I must reject it … The decision to not participate in regional elections defines my priorities in this struggle, because we have never before been so close to genuine freedom for Venezuela," Smith tweeted.
He then criticized the deputies who did register their candidacy: "I believe in democracy and unity, but I can't endorse deputies who are now selecting candidates for regional elections, disregarding the decisions that we voted on."
NO ataco a quienes participen en elecciones pero rechazo que Diputados se presenten como candidatos ahora. Es INMORAL. La prioridad es #16J

— Roberto Smith P. (@RobertoSmithP) August 15, 2017
I won't attack those who are voting in the elections but I do condemn those deputies who are presenting themselves as candidates now. It is IMMORAL. Our priority is #16J
Another staunch critic of the decision was former candidate for the governor of Vargas, Fabiola Colmenarez, also a member of Voluntad Popular.
"Someone explain this to me. If the plan is to 'gain territory' then why are you abandoning seats in congress for governorships?" Colmenarez asked.
A MUD no le basta con legitimar CNE y ANC, sino q 17 d sus diputados renuncian para gobernadores.O sea los mismos copan todo.Guao

— Diego E. Arria (@Diego_Arria) August 14, 2017
I can understand the people carrying on about putting forward candidates for regional elections, but I have no time for people who want to abandon their seats in congress in order to become governors. 
It is not enough for MUD to legitimize the CNE and ANC. 17 of their deputies are quitting in order to try to become governors. In other words they are all the same. Wow.