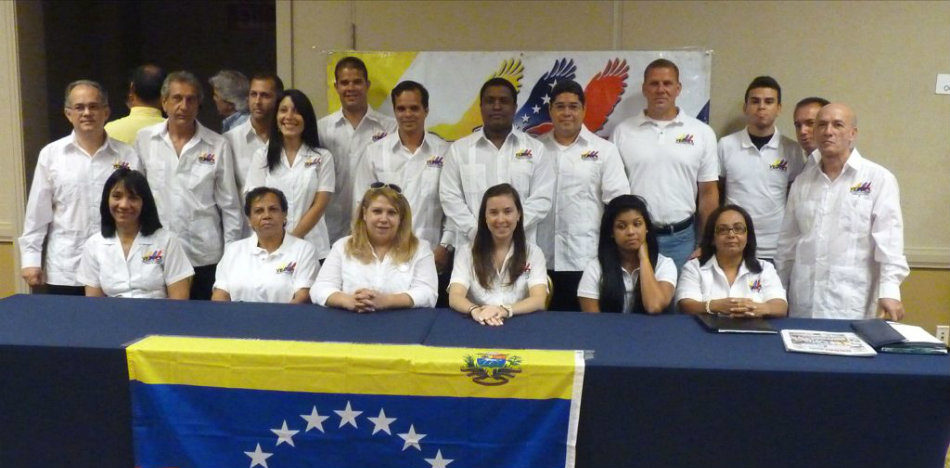 EspañolThis Saturday, August 12, the Venezuelan Organization of Venezuelan Political Exiles (VEPPEX) said it plans to ask the United States to extend sanctions to opposition leaders benefiting from or serving as accomplices to Nicolás Maduro's dictatorship.
"We are going to send a memo to the State Department and to the American authorities so that they start investigating opposition leaders, both in Venezuela and in the United States, who have been receiving money from 'Boliburgueses" (Bolivarian Bourgeoisie)," President of VEPPEX José Antonio Colina said.
He said those benefits have motivated many of them to act against what is best for the Venezuelan people. They are, allegedly, swayed by financial commitments from parts of the regime, which is worthy of a full investigation, Colina said.
President of VEPPEX said they already have some names of opposition leaders who are collaborating with the Maduro's dictatorship. He insisted that "it is these leaders who want to participate in elections, those who are against punishing Boliburgueses, bankers and all other corrupt individuals."
"Anyone who negotiates or has any kind of friendship with these dictators, with these criminals, should also be punished because they are betraying the country," Colina said.
#12Ago ¡URGENTE! Impulsan sanciones contra dirigentes de .@unidadvenezuela que oxigenan al régimen traicionando al pueblo a cambio de dinero pic.twitter.com/nMDAvSFdxg

— Resistencia ZULIA (@ElZulia) August 12, 2017
#Aug12 URGENT! Encourage sanctions against leaders within @unidadvenezuela who back the treasonous regime against the people in exchange for money. 
There has been a great deal of speculation about relationships between opposition leaders and Chavismo. Apparently, some leaders of opposition political parties could have economic agreements with the Venezuelan state. Colina said he can name names.
One of the possible leaders to whom Colina might refer is Deputy and former President of the National Assembly Henry Ramos Allup, who was the first to announce his participation in regional elections.
Allup's brother-in-law Francisco D'Agostino is a partner in a company that has contracts with Maduro's regime, known as the "Derwick Associates."