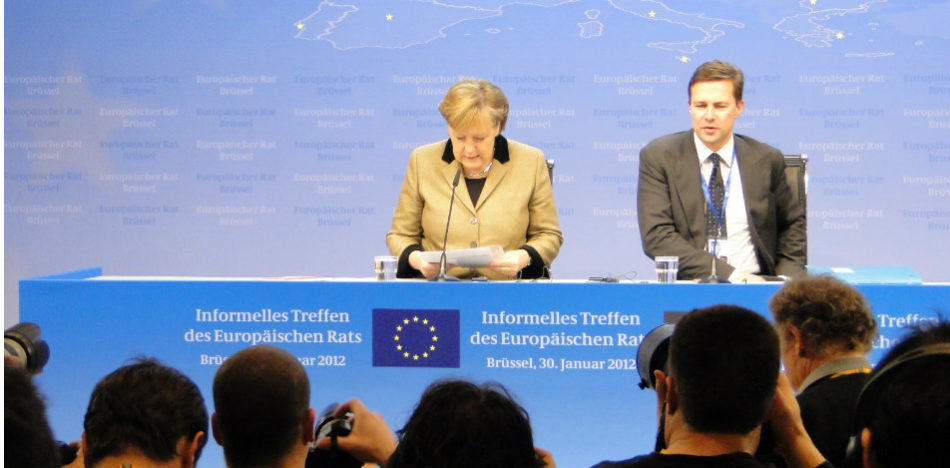 EspañolGermany spoke out against the Venezuelan dictatorship this Monday, August 14, condemning the violence and repression Nicolás Maduro's regime has perpetrated in the country.
"Our demands are clear," Press Secretary Steffen Seibert said. "The arbitrary arrests and excessive use of violence against opponents of the regime must be stopped, the Attorney General Ortega must be guaranteed protection and all political prisoners must be released."
The spokesman also announced that Angela Merkel's administration will adhere to the Lima Declaration signed by several countries in the region on August 8, in which 11 Latin American countries and Canada voted unanimously to declare the illegitimacy of Maduro's Constituent Assembly.
The Assembly was approved via fraudulent and unconstitutional election this past July 30, with help from heavy force from the National Guard, and intends to rewrite the country's constitution.
"The current situation implies the factual disavowal of the legitimately elected Parliament and the illegitimate dismissal of the Attorney General Luisa Ortega," Seibert said. "These are all methods by which Maduro's government weakens democracy and increasingly distances his country from the convictions of a state with rights."
The Merkel administration has hardened its position on the Maduro dictatorship through this week's statements. In July it had said the Assembly election had been carried out "without adequate guarantees of legitimacy," but did not openly denounce the Assembly as it has done this week.
???? #Venezuela – Berlín endurece el tono con #Caracas, así se pronunció el portavoz del gobierno de #Merkel, @RegSprecher [em] pic.twitter.com/j3MnhWLHIq

— DW Español (@dw_espanol) August 14, 2017
#Venezuela- Berlin bolsters their tone on #Caracas, listen here to the Spokesman for the #Merkel administrations 
Source: Efecto Cocuyo