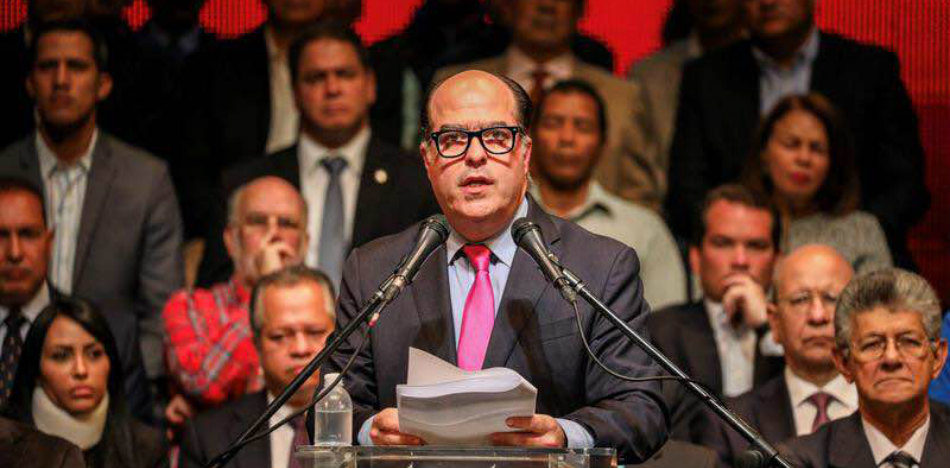 EspañolVenezuela's opposition said it has no plans to work on creating a "transition" interim government despite strong public pressure.
"We do not have to appoint a President," Venezuelan National Assembly President Julio Borges said in an interview. "Let me remind you all that the struggle for all Venezuelans continues to be the struggle of ensuring that all people in the country have the ability to vote to elect a new government — not for the Assembly to name a new government."
The opposition held an "unofficial" referendum July 16 in which over seven million Venezuelans overwhelmingly voted against the actions of President Nicolás Maduro and his regime in favor of a new, legitimate administration. It hasn't happened, many opposition leaders have said, because there are more effective ways to fight the Maduro regime.
"We have done everything to stop the Constituent Assembly," Borges said. "We'll continue to do so."
Borges, who is the leader of the Justice First (Primero Justicia) party, insisted that the Venezuelan opposition must continue to resist the injustice of the dictatorship and to "push them until they break."
"There is no other way," he said. "This is the best way to be effective at this moment."
Still, one of the questions on the referendum asked Venezuelans whether the Venezuelan Assembly should form a government of "national unity" and renew public powers currently lacking legitimacy. They voted in favor, and yet the opposition has opted for a different strategy. They have appointed some magistrates to the Supreme Court, for example, but many of those appointees have already been abducted by the regime.
Source: ÉxitosFM