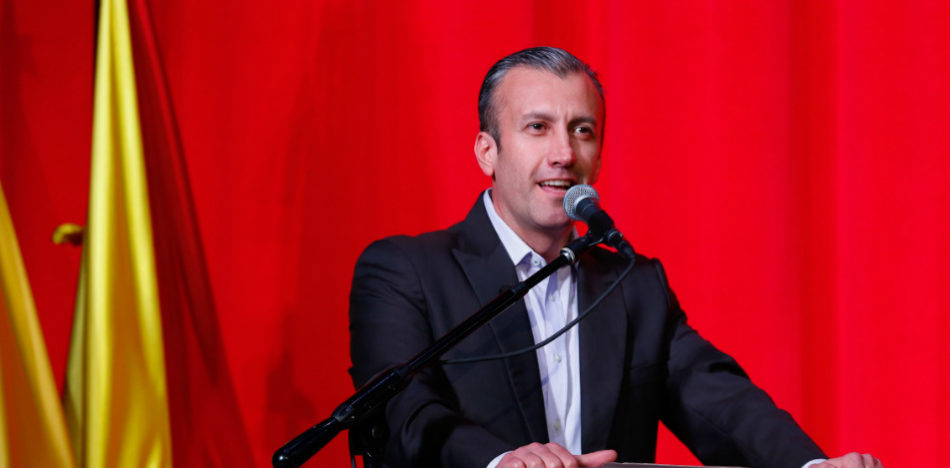 EspañolVenezuela Vice President Tareck El Aissami is much wealthier than senior United States officials originally thought, according to once inside source who spoke with EFE. It turns out that El Aissami has hundreds of millions of dollars in assets.
US officials confirmed the amount after freezing El Aissami's assets as part of sanctions levied against him for his involvement in drug trafficking and terrorism both in Venezuela and abroad.
"(It's) shocking, since El Aissami has a prolonged career in government and speaks clearly of the uncontrolled corruption and drug trafficking in Venezuela," the official, who asked to remain anonymous, told EFE.
As early as February, US Treasury Secretary Steve Mnuchin said El Aissami and Lopez had tens of millions of dollars in US banks. That figure appears to have been low. Most of their money, which is scattered between Miami properties and a private jet, amount to significantly more.
The information was released the same day that the Trump administration imposed strong economic sanctions on 13 high-ranking officials in Maduro's regime. A list of the 13 sanctioned individuals can be found here.
Mnuchin said the US "will not ignore the Maduro regime's ongoing efforts to undermine democracy, freedom and the rule of law," adding later that "anyone elected to the National Constituent Assembly should know that their role in undermining democratic processes and institutions in Venezuela could expose them to potential US sanctions."
Whether the US will target the country's crude oil exports next has yet to be determined.
Source: La Patilla