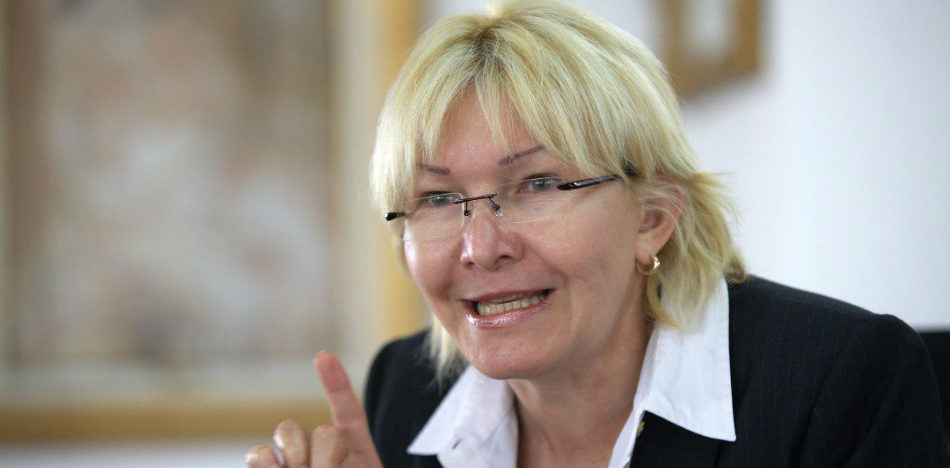 EspañolVenezuelan Attorney General Luisa Ortega Díaz may be facing jail time for openly criticizing Nicolás Maduro's dictatorship, but she said she's not afraid.
"I'm not afraid to be arrested. Precisely because I'm not afraid, I'm here in my office," she said during a phone interview with Argentina's Radio Con Vos. She said she will continue to come to her office to work, and has no plans to go anywhere else unless the regime breaks into the building, as it did at the National Assembly building earlier this month.
Ortega had previously been a strong supporter of Venezuela's left and of Hugo Chavez, but the political, economic and social conditions of the country forced her to denounce Maduro's regime.
"We continue to witness the rupture of the constitutional order. The constitution keeps on being violated and government institutions are being dismantled," Ortega said at the time.
In response, the regime has accused her of being mentally unfit for her position and of mishandling judicial appointments, among other things.
The regime has frozen her accounts and prohibited her from leaving the country. That prevented her from meeting with other prosecutors from around Latin America at a conference in Argentina.
"I have been treated as if I had committed a crime," Ortega said.
She said she does not legally recognize the current magistrates that are serving on the Supreme Court, as the courts in Venezuela have become executioners for the government.
"I don't know the legitimacy of these magistrates," she said, "and therefore I also do not know their decisions. I will ignore any sentence of the Supreme Court, as I ignored the appointment of a new deputy."
That isn't so easy sometimes, she said, because Maduro supporters both within governmental institutions work close to the Prosecutor's Office, and it's unclear if or when one of them will send for her arrest.
Source: Radio Con Vos