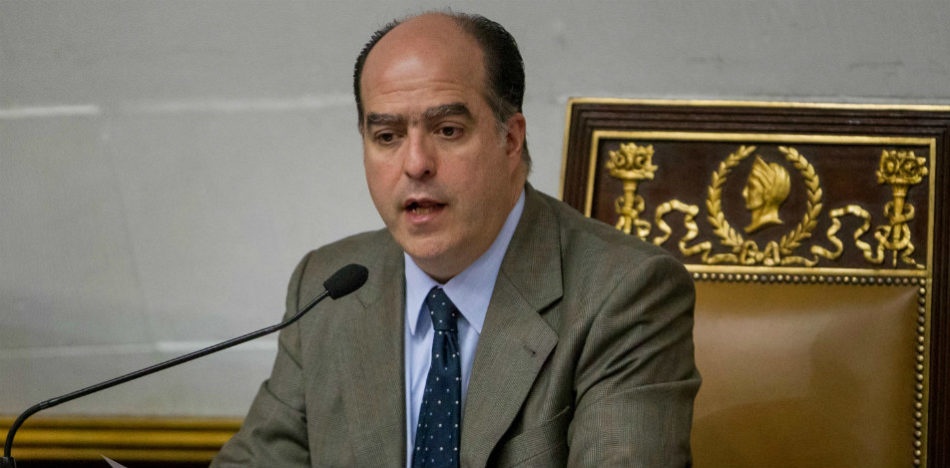 EspañolVenezuelan National Assembly President Julio Borges has sent a letter to United States officials asking them to investigate the banking and investment group Goldman Sachs, which purchased state oil bonds this month from state-owned oil company PDVSA. The deal was largely criticized for allowing dictator Nicolás Maduro to stay in power with more financial flexibility, and now appears to have involved some amount of illegal activity.
Borges has reportedly written letters to the US Securities and Exchange Commission, the Financial Crimes Enforcement and the Financial Industry Regulatory authorities asking them to carry out an investigation.
"We understand that there is sufficient evidence of misconduct for the United States government to initiate an investigation into Goldman Sachs under the Foreign Corrupt Practices Act," Borges' letter said.
The bonds purchased by Goldman Sachs were worth US $2.8 billion, which Borges and other critics said, "provided a lifeline to the tyrannical regime that is desperate for cash."
The banking giant reportedly only paid US $0.31 cents for each bond with the idea that their price would skyrocket once a new adminsitration replaces Maduro's and the country regains some stability. But the bond purchase has also delayed that from happening.
A separate investigation has already been carried out by the National Assembly — the country's congressional body — and found enough suspicious activity involved in the purchase to warrant notifying United States authorities and President Donald Trump's administration.
"According to several sources, the final beneficiaries of the transactions are Venezuelan citizens with a history of conducting corrupt business with the Venezuelan government and its officials," Borges said.
Source: Bloomberg