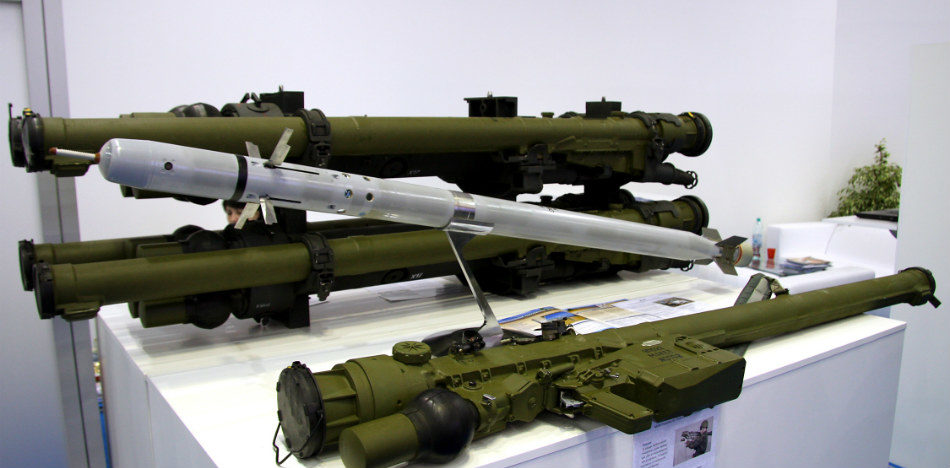 EspañolVenezuela President Nicolas Maduro has 5,000 Russian-made surface-to-air missiles — the largest arsenal of its kind in the region, according to Reuters.
The missiles, which were acquired by the Chavista government from Russia, pose a threat to commercial and military aircrafts flying at low altitude. It's the largest arsenal of SA-24 Portable Air Defense Systems (MANPADS) in Latin America, Reuters reports.
As international pressure on Venezuela has increased, Maduro has talked more and more about an invasion of a foreign or "imperialist" power, against which the country needs to defend its socialist principles.
This type of missile became popular among insurgent groups in the 1960s for its simplicity, effectiveness and portability. Some of them were purchased under the administration of former President Hugo Chavez.
Arms experts reportedly said they worry the missiles could be stolen, sold or traded into the wrong hands, especially amid the current wave of anti-government protests that have swept the nation for more than 50 straight days.
United States officials have expressed their concern at the news. CIA Director Mike Pompeo said last week that Venezuela's missiles represent "incredibly real and serious" security threats to the region.
Others worry Venezuela has been in contact with Hezbollah or Colombia's Revolutionary Armed Forces of Colombia (FARC) to negotiate a sale of the weapons.
Source: Reuters