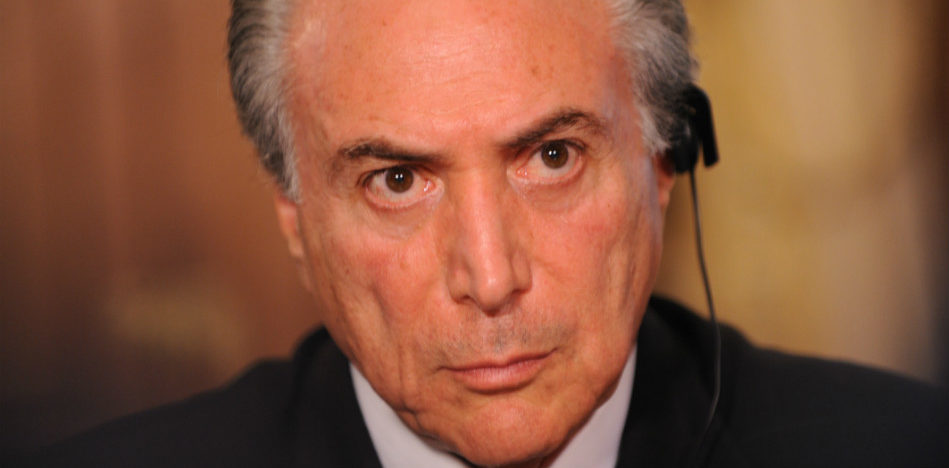 EspañolA new audio recording has leaked in which Brazil President Michel Temer can be heard discussing the details of a bribe offered to a major former official.
The president of the company JBS SA allegedly gave the audio to the Brazilian newspaper O Globo, though it isn't clear who was responsible for recording.
President of JBS Joesley Batista and his brother, Chief Executive Wesley Batista, were reportedly discussing the purchase of the silence of ex-President of the Chamber of Deputies Eduardo Cunha, who is in prison.
Both brothers presented the tape to prosecutor Rodrigo Janot as part of a negotiation of charges against them.
The meeting between the company and Temer was held on March 7, during which the president can be heard giving his approval to silence Cunha.
"President Michel Temer never solicited payments to obtain the silence of former deputy Eduardo Cunha," a statement from the Executive Branch said. "He neither participated nor authorized any activity with the objective of preventing testimonies or cooperation with justice officials by the parliamentarian."
The full recording has not been broadcast yet, but O Globo published a segment in which Joesley Baptist can be heard offering a monthly payment to Cunha in exchange for his silence.
JBS has hired a law firm to negotiate an agreement that would benefit from possible sanctions by the United States Department of State.
Neither side offered comment on the subject. The JBS company abstained and a representative for President Temer was not available.
The implications involved in this information are monumental. In fact, several deputies have already asked for the impeachment and dismissal of Temer.