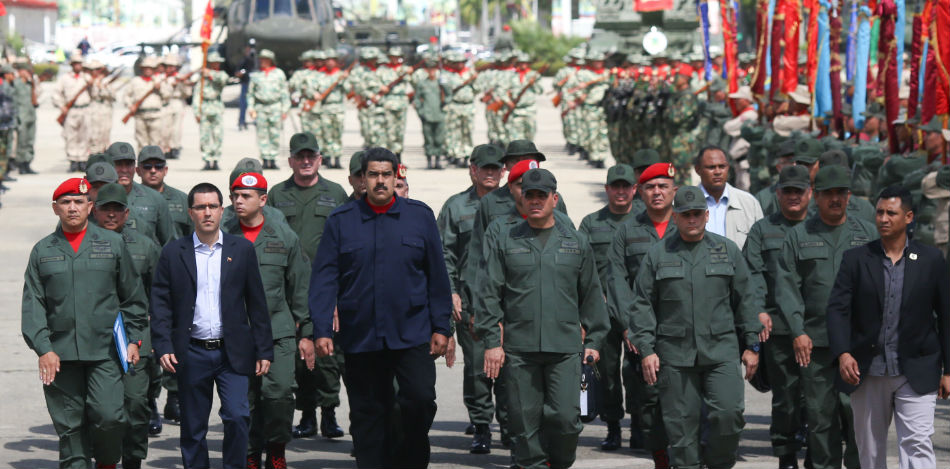 EspañolThe Military Institutional Front for retired military personnel sent PanAm Post a statement urging the current members of the Armed Forces to ignore any repressive orders issued by the regime of Venezuela President Nicolás Maduro.
"We, the undersigned military members of the Military Institutional Front, address our comrades of the four constitutional components that make up the National Armed Forces at this crucial moment in the life of the nation," the statement, issued on April 28, begins.
The statement then recalls the articles of the Constitution of the Bolivarian Republic of Venezuela, which allows citizens to demonstrate peacefully if they choose — something members of the military have been ordered to prevent or suppress.
A wave of opposition demonstrations began in Venezuela last month that was met with heavy aggression from the Bolivarian National Guard, leaving 34 dead and hundreds wounded.
"We want to remind you that the above articles establish, among others, the inalienable rights of citizens," the Military Institutional Front said, pointing out articles 7, 19, 44, 45, 46, 53, 55, 68, 328 and 330 of the constitution.
The retired military group stressed that Venezuela "is a signatory of the Rome Statute, and it establishes the imputability to any official who violates the dignity of a human being or uses violence or weapons against citizens."
These offenses, according to the statement, are "indictable by the International Criminal Court."
The more than 200 citizens that make up the Military Institutional Front demanded that "the general officers, superiors and subordinates, the sergeants, classes and national guards of our National Armed Forces adhere to the laws and legal system that indicate that the subordinate is not obliged to comply with orders that violate the legal order in force.'"
They ask that military members "denounce instructions and orders that they receive with the intention of aggravating and injuring the people that act in consonance with their duty to collaborate in the restoration of the constitutional order."
Defense Minister Fernando Ochoa Antich, General Angel Vivas, Vice Admiral Ivan Carratú Molina and Major General Carlos Julio Peñaloza are some of the names that stand out among the more than 200 retired military personnel that make up the organization.