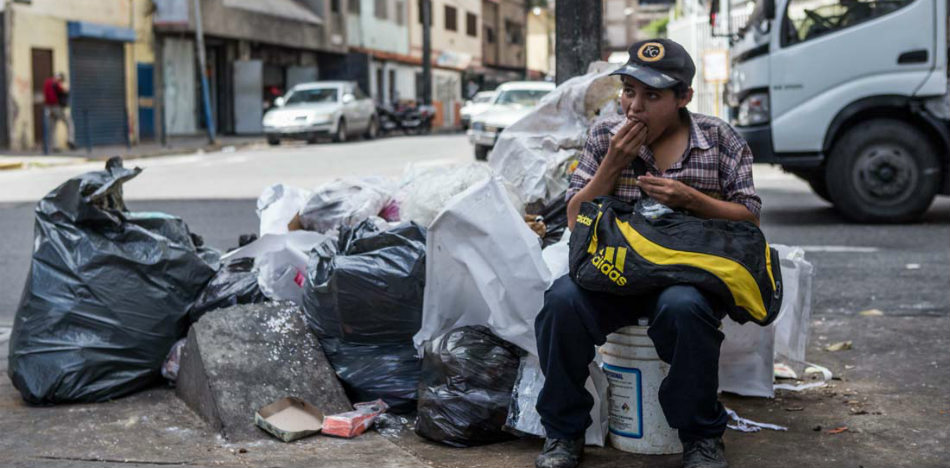 EspañolTwo years after honoring Venezuela President Nicolás Maduro for effectively lowering poverty and hunger in the country, the Food and Agricultural Organization of the United Nations is denouncing his policies, which have led to a nationwide food crisis.
"The worsening economic situation in Venezuela could cause a severe shortage of consumer goods, including food and medicine, so food security needs to be monitored," the 2017 FAO Global Food Crisis Report said,
Despite lacking information that was provided by the rest of the countries, the United Nations decided to include Venezuela on its list of countries that could face a severe food crisis.
Venezuela is in the company of North Korea, Libya, Myanmar and Pakistan.
Other countries with serious hunger problems, and which did provide information, included Democratic Republic of the Congo, Kenya, Sudan, Uganda, Chad, Madagascar and Niger.
In 2015, Venezuela Vice President Jorge Arreaza was given recognition from FAO Director Jose Graziano Da Silva for work reducing poverty and hunger.
"Twenty-nine countries have managed to achieve these two goals simultaneously," Graziano said at the time. "I am happy that Venezuela is among them."
FAO relied on figures provided by the Venezuelan state showing that it managed to reduce hunger from 13.5 percent between 1990 and 1992 to five percent between 2007 and 2012.
On that occasion, renowned Argentine columnist Andres Oppenheimer, said: "It seems like a joke, but it is not: Venezuela, a country with an alarming food shortages, where people have to stand in line for milk, flour or meat, has just received that award."
"It seems that in its eagerness to play a leading role, FAO has given everyone prizes, regardless of the fact that some countries — like Venezuela and Argentina — invent their statistics and have squandered their recent economic bonanza," Oppenheimer said.
"FAO makes it difficult to take UN agencies seriously."
Source: El Estímulo