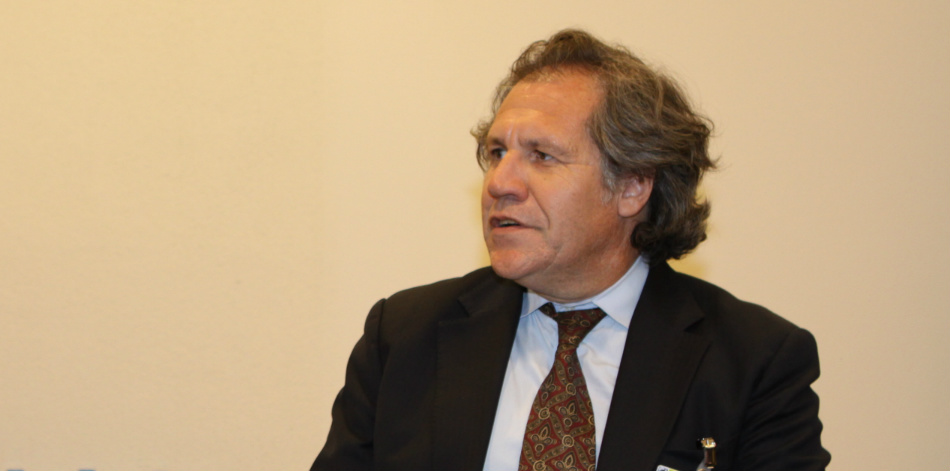 EspañolRegional elections won't lift Venezuela out of tyranny, it turns out.
Secretary General of the Organization of American States Luis Almagro said he believes the offer made by Venezuela President Nicolas Maduro to organize regional elections will not improve the country's crisis.
"Regional elections are a cosmetic solution," he told The Miami Herald. "You have a coup, a dictatorship, the absence of fundamental freedoms, the judicial system is run by the executive branch, there is a total disarticulation of the legislative power, a humanitarian crisis — regional elections are not the solution for all that."
Almagro also said Maduro, running the country on Hugo Chavez's political principles, is responsible for the deaths that have occurred during the recent opposition protests in Venezuela.
Secretary General of the OAS said he believes general elections would help solve the political, social and humanitarian crisis of Venezuela:
"What the country needs is democracy and democracy has to come through general elections and give the people the power to decide," Almagro said.
He also said that the dialogue phase of solving Venezuela's problems has passed. Third-party entities such as the Vatican had tried helping the political opposition speak with Maduro's administration, but to no end.
"There is nothing more to do about it," Almagro said. "It has collapsed in every sense. A new step is needed."
He said there is no coup or intervention in Venezuela, despite what Maduro has been saying.
"No one is bombing Venezuela, what we have is people asking the government to leave because the government is not able to guarantee their rights, or to feed them or ensure their health. "
Source: El Nuevo Herald