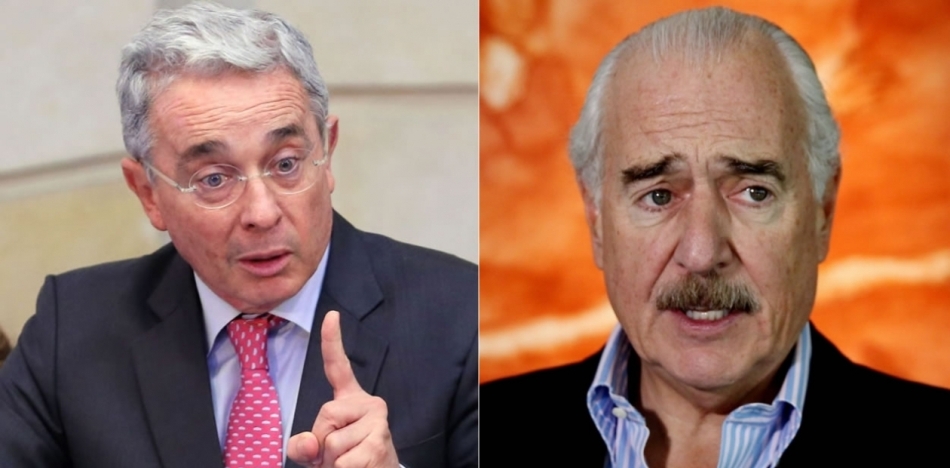 EspañolUnited States President Donald Trump and former Colombia Presidents Andres Pastrana and Alvaro Uribe did not have a formal meeting last Friday, CNN reports, despite tweets to the contrary.
Pastrana tweeted out a thank you to Donald Trump Friday, April 14 after a "cordial and frank conversation." Meanwhile, Spanish newspaper El País confirmed that Uribe had met with the president through a third-party invite.
The meeting reportedly took place at Mar-a-Lago, Palm Beach, Florida. However, a CNN source explained that "it was Pastrana who was in the restaurant club with a group eating last Friday and greeted President Trump in one of the halls."
President Trump has spent a lot of time at his social club in Mar-a-Lago, where Trump has a private residence that many reports claim now functions as his second office. As a result, high profile guests — both inside and outside of politics — have flocked there in hopes of catching a meeting or encounter with the Head of State.
CNN's source described the meeting as "very brief, just a greeting in the hallway, there is no certainty that Uribe was even there."
Pastrana's spokesperson told the media that he will not provide statements on the matter, and Uribe's spokesperson did not respond to request for comment.
The source said that if a meeting had gone as described in Colombia's media outlets, the American media traveling with Trump would have written something similar.
"CNN's Spanish edition reviewed those reports and there is no mention of the alleged meeting," the media outlet said.
Source: CNN