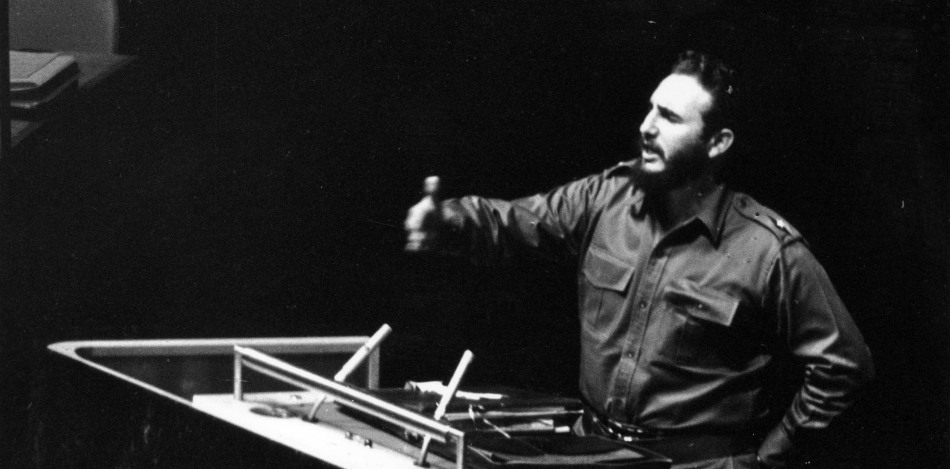 On Tuesday, December 20, the United Nations General Assembly members paid tribute to the Cuban dictator Fidel Castro, who died on November 25.
General Assembly President Peter Thomson said during the commemoration that Fidel Castro was "one of the most emblematic and influential leaders of the twentieth century." He added that for many the dictator "concretely embodied the struggle of the global south for independence, justice, and development."
"Castro's activism for a more just and equitable world made him a symbol of resistance and inspiration for people around the world, in Latin America, Africa, and beyond," Thomson said.
Likewise, outgoing UN Secretary-General Ban Ki-moon described the leader of the Cuban Revolution as "one of the most important leaders of Latin America in the twenty-first century and the most influential figure in Cuban history since his own hero, José Martí, who fought for Cuban independence until the end of the 19th century. "
The dictator "left an important mark on his country and global politics … Until his last days he was deeply interested in the future of humanity and the challenges of our times," said the former Secretary-General in statements read by the Undersecretary for Political Affairs of the UN, Miroslav Jenca.
In addition, more than 30 speakers representing different groups and countries stood up to fondly remember the Cuban leader.
"Castro was a true defender of the global south and of the new international economic order, as well as of the establishment of a peaceful, prosperous, just and equitable multipolar world," Venezuela's Deputy Foreign Minister Samuel Moncada said.
Fidel relinquished power to his younger brother Raul in 2o08, but continued to exert a larger-than-life presence over the Caribbean island. He was a perpetual thorn in the side of the United States, and sponsored revolutionary movements throughout the world for much of his tenure as the authoritarian ruler of Cuba.
Source: El Nuevo Herald