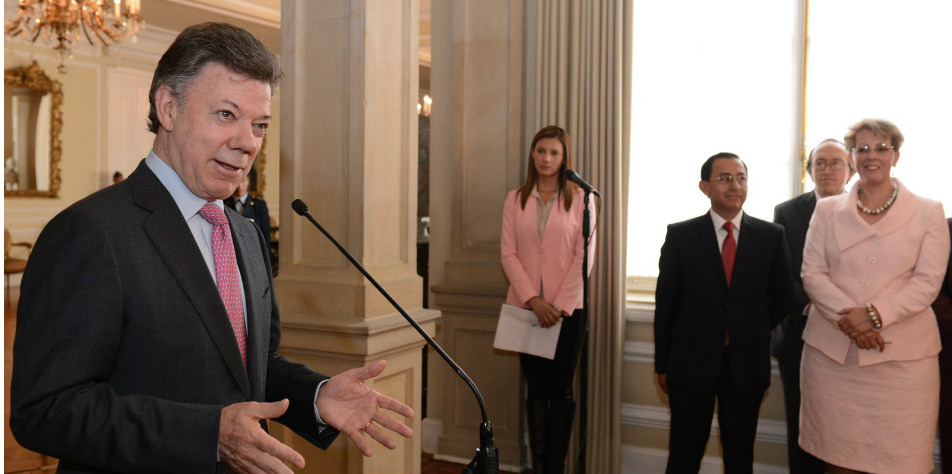 On Monday, December 19, the Justice of the Fifth Section of the Council of State of Colombia, Lucy Jeannette Bermúdez, ordered the Colombian Congress and President Juan Manuel Santos to continue with the peace agreement with the FARC, which was rejected by means of a national referendum last October 2.
The ruling was handed down in the wake of the so-called "notorious fact" that there were falsehoods in the "No" campaign during the referendum, and also affirms the claims filed by citizens David Camilo Narváez and William Efraín Clavachi against the vote, which features as their main argument the alleged lies of the "No" campaign.
The Council of State made two official pronouncements:
"To order the Congress of the Republic and the President of the Republic to proceed with the implementation of the 'final agreement for the ending of the conflict and the construction of a stable and lasting peace', providing for – in extraordinary sessions convened especially for that purpose – special mechanisms for the creation of regulations established in legislative act 01 of 2016 (fast track legislation), which for purposes of compliance with this precautionary measure must be understood as effective," said the ruling.
And secondly, "to urge the Constitutional Court to give priority to the resolution of the demands to determine the constitutionality in the matter on which it is required to rule on the validity of the legislative act 01 of 2016, and in particular regarding article 5 of that act."
The article referred to establishes that, in order for the fast track to be implemented (which entails reduction of debates in Congress to pass laws and reforms), there must be a popular referendum.
However, last week the court approved the fast track's activation. Congress is preparing to start processing the Amnesty Law, which would be the first step in the peace agreement's timetable.
Thus, the decision of the Council of State orders the continuation of the peace agreement that was rejected and, thus, invalidates the results of the referendum that took place on October 2.