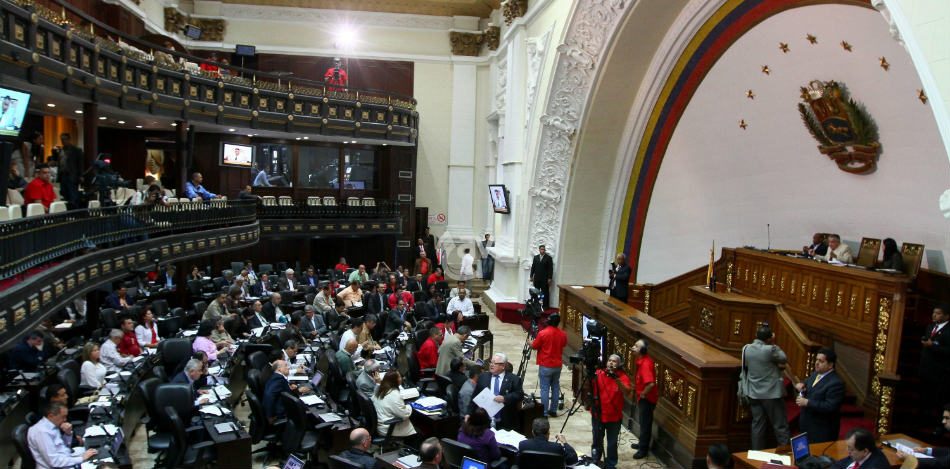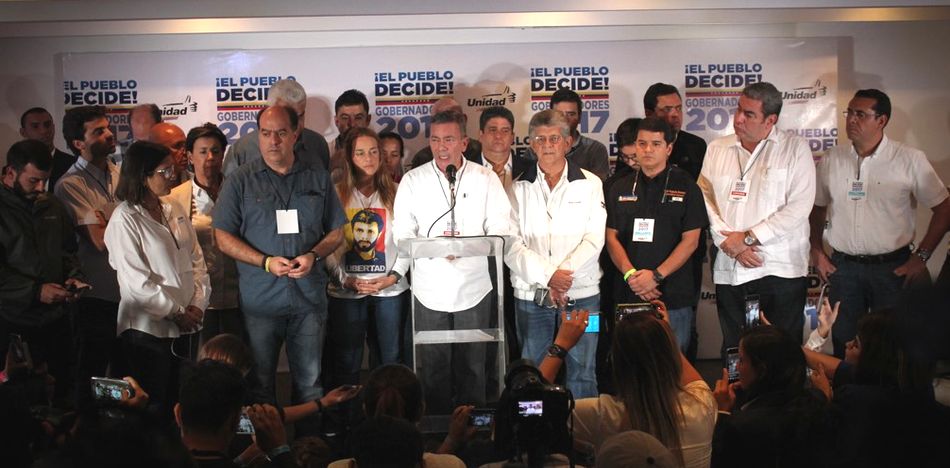 During its regular session on Tuesday, December 13, the Venezuelan National Assembly found president Nicolas Maduro to be "politically responsible" for the rupture of constitutional order, violation of human rights, and the economic crisis that prevails in the country.
The declaration was unanimously approved the bench of the Mesa de Unidad Democratica (MUD) party, which currently holds a large majority in the National Assembly.
The National Assembly put forth a rationale for their actions which outlined Maduro's political responsibility, and called for a plan to implement as a response: They called upon the assembly, as a representative of the power of the people, to bring to light the events that have happened during Maduro's administration, and petitioned the Public Ministry to investigate the facts; to continue the investigation into Nicolás Maduro's failure to discharge his Constitutional duties; to ratify the commitment to the restitution of Constitutional order; and, finally, to ratify the decision to go to institutional bodies in order to denounce human rights violations perpetrated by the executive branch.
Aprobado Acuerdo de declaración de Responsabilidad Política del Presidente de la República, Nicolás Maduro Moros. #SesiónAN pic.twitter.com/fijHBiKuiJ

— ReporteroNTN24 (@ReporteroNTN24) December 13, 2016
During the debate Deputy Freddy Guevara of the Popular Will party, affirmed that there is still a rupture of the Constitutional order in Venezuela and, that for that reason, the declaration of the political responsibility was brought to the flower.
"The political power that you wield is not for your enjoyment; it is for keeping your promises to the people," said the deputy to the ruling National Assembly.
The president of the assembly, Henry Ramos Allup, the deputy assured that "the president is a public official who does not need to be checked. It is perfectly reasonable to declare him politically responsible."
But the debate and measure prompted a fierce reaction from the Chavista opposition, which withdrew from the chamber and denounced MUD's parliamentary procedures as the consummation of a coup d'état.
"What the National Assembly is trying to do today is to bring about a coup d'etat, and as a consequence, the Chavista block is withdrawing and will not participate in this debate," said deputy Hector Rodriguez outside the Legislative Palace in Caracas.
Declaraciones del Presidente de la bancada oficialista tras retirarse de la discusión de la Asamblea Nacional https://t.co/fhUmGkseDA pic.twitter.com/SX8Kmxnxk6

— ReporteroNTN24 (@ReporteroNTN24) December 13, 2016