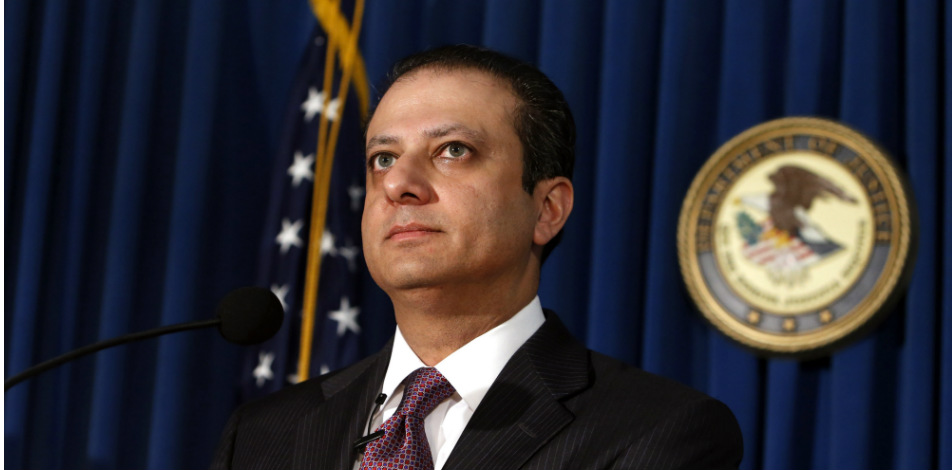 EspañolPresident-elect Donald Trump met with Federal Prosecutor Preety Bharara in New York yesterday, the lawyer responsible for putting Efraín Campo Flores and Franqui Francisco Flores, the nephews to the Venezuelan presidential family accused of trafficking drugs into the United States, behind bars.
During the meeting, Trump congatulated Bharara for his work as a Federal Prosecutor in Manhattan, and requested that he stay in his position, which Bharara accepted.
"The President-elect asked, I assume because he is a New Yorker and is conscious of the big job that we have done over the years, if I would be available to stay on as the United States Prosecutor and continue doing the kind of work that we have done so far."
Bharara said the meeting went well and was very agreeable, and agreed to stay on in his position.
Bharara was given the position in 2009 by Barack Obama. He has gained favor from the Republican Party for his commitment to fighting political corruption, as well as financial crimes and drug trafficking, according to Reuters.
With respect to the relatives of Venezuela's First Lady Celia Flores, Bharara has become known as the man who made it possible for the two nephews to end up in United States court and, eventually, prison.
It was Bharara who organized the accusations of drug trafficking and requested that they spend the rest of their lives in prison.
In addition to the drug trafficking nephews, Bharara has been able to put criminals from Wall Street and the Middle East behind bars.
Sourc: Miami Diario, New York Daily News