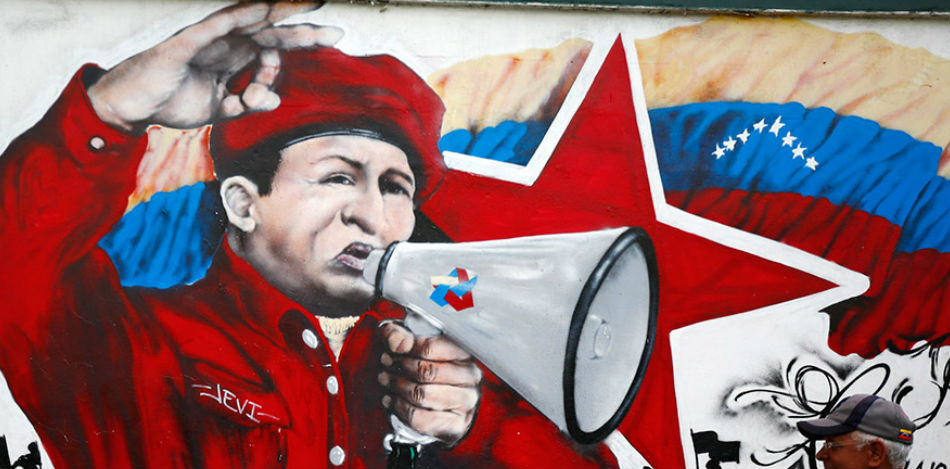 In an interview with El Encimbo published on November 22, several representatives of different groups related to former Venezuelan president Hugo Chávez expressed their demand to be present in the dialogue between the Venezuelan dictatorship and the opposition, represented by the MUD (Roundtable of Democratic Unity. These paramilitary groups pledged to "defend the revolution in the streets."
More than twenty groups were represented in the interview with the digital medium: Félix Velásquez from Izquierda Unida (United Left); Francis Álvarez, of the group "La Piedrita"; Leonel Amundaray, of the group Active Black Sheep (Activo Oveja Negra); And Vilikha Martínez, from the group Security and Defense of the Revolution.
The armed groups "demand that President Nicolás Maduro include us at the table, as well as the victims and family members of the coup (against Chavez), oil strike, guarimbas (protests that close steets), and the February 12 protests, among others" reads El Encímulo.
"The negotiation table is lacking important representation; especially the social movements that are in the streets defending the revolutionary process, which do not respond to the dictates of any specific party and have been termed 'radical chavismo' " said Félix Velásquez of United Left.
They are skeptical of the current negotiations that are being carried out: "We will not accept the defeat of the achievements and advances of the revolutionary process," emphasized Velásquez.
However, representatives of the various groups indicate that they have not yet submitted formal requests to participate in the dialogue, because "it is not easy to agree among the different parties."
The groups maintain that "whenever it gets hard" they head to the streets to "defend the revolution and the government of Nicolás Maduro." They have public stated that there is communication between them and those who are representing the Venezuelan dictatorship at the negotiation table; but they have not yet participated in the dialogue because they want to represent "a true popular movement."
While the representatives of the groups indicate that they "are willing to take up dialogue but also to defend the revolution in the street" they nonetheless have emphasized that they are not violent, and that they have been unfairly "demonized."
Finally, they have contended that they are self-financing and that they do not depend upon the government for support.
"Right now we are bringing food to the people. We do whatever we can to help the people, above all the most vulnerable" they point out.
Read the full Stimulus interview here