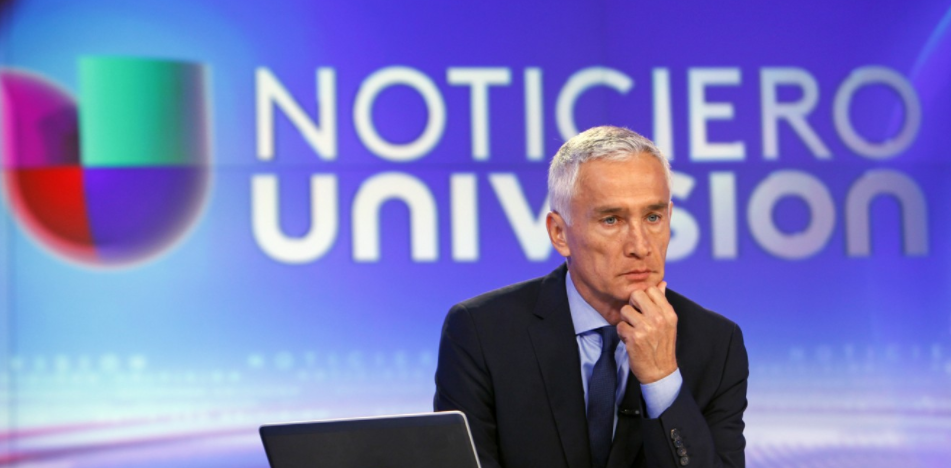 EspañolWith Republican Donald Trump winning the 2016 US Presidential elections this Novemeber, media outlets across the country and the world got an unexpected shock, including television network Univision.
"It's a fact, the media lost big on Election Day," Writer Jorge Bonilla said on election day. "But it seems that the channel that lost the most in these elections was the one that learned the least."
Throughout the race, Univision maintained a fairly firm position in favor of Democrat Hillary Clinton."
"It is not supposed to end like this for the largest Spanish-speaking channel in the country," Bonilla said, "which practically handed over the presidency to Hillary Clinton."
According to Bonilla, Univision abandoned objectivity by focusing on the demonization of anyone who opposed the interests and political preferences of the network in issues such as immigration or climate change.
The channel focused on Trump, amplifying his inflammatory statements while also attacking anyone who might have posed as an alternative to Clinton, even waging a "dirty war against Marco Rubio."
Now, with Trump's victory, Univision is clashing with reality. They had a celebration prepared for Clinton's victory, Bonilla says, but it was obviously canceled.
"Is the channel being punished after suffering such cataclysmic humiliation? Did Univision learn its lesson after turning a blind eye to Hillary Clinton's shortcomings in order to punish Trump?" Bonilla asked. He said it doesn't appear that way.
According to the writer, the regrettable coverage that Univisión had of the electoral contest could result in a loss of viewers and potential voters associated with the Democratic Party.
Univision facing red numbers
The Spanish-language media giant will lay off six percent of its staff, according to The Washington Post, which amounts to around 200 people.
Entertainment and News Head Isaac Lee said the layoffs "are a response to difficult and challenging times."
"We need to position ourselves for the future," he said.
Univision reportedly had a net loss of US $30.5 million, out of a total revenue of US $735 million — an eight-percent drop.
"Univision should spend time in deep reflection and evaluation of its own journalistic practices," Bonilla said. "But it seems the network has not learned anything. "