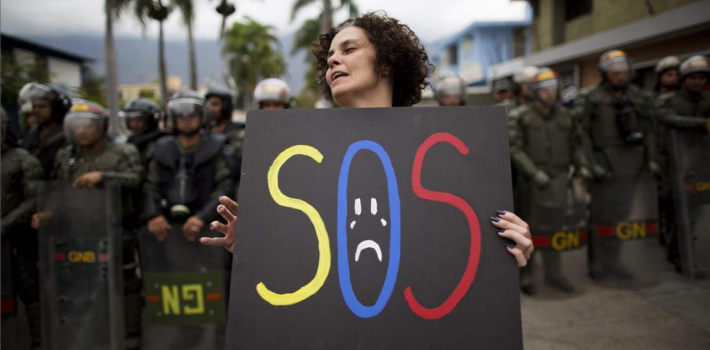 EspañolHours before what could be the biggest march in Venezuela's history, a large arms shipment was made to Civil Protection in Carabobo Park, according to anonymous sources.
Capital District Official Daniel Aponte was reportedly responsible for obtaining information about the shipment, which might be used to buff up security during the massive march Caracas is expected to see Thursday, September 1.
Civil protection is an organization that ensures the protection of citizens in dangerous situations, often providing rescue services, fire fighters and care to the injured, among other things.
Read more: Venezuela Deports Journalists Trying to Cover Opposition Protest
Read more: Jailed Opposition Leader Rallies Venezuelans against Maduro Regime
A few hours before the opposition march being called "The Great March on Caracas," President Nicolás Maduro and his adminstration seem to be preparing as if to face a war, though it has been nothing but a peaceful call from the opposition leaders.
On Monday August 29, Government Deputy Elias Jaua issued threats against opponents who will attend the protest on Thursday September 1: "Law enforcement bodies are prepared in accordance with the Constitution, to apply force according to human rights."