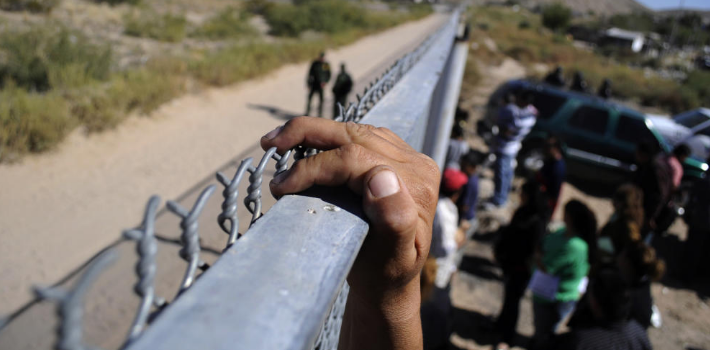 EspañolThis Thursday, July 21, three Honduran children drowned in a river after trying to cross with their mother on a raft at the border of Guatemala and México, with the end goal of reaching the United States.
The river where this tragedy happened is called the Suchiate, and it divides the border between Guatemala and México. There, the children were being accompanied by their mother Olga Marina López and a woman serving as an escort, among others. They had left the previous Sunday from the community of San Carlos de Omoa, Honduras.
"The mother of the children called me crying and said they managed to save her by a miracle," the aunt of the victims, Cristina Gavarrete, said.
With the children was 10-year-old Jennifer Gabarrete, whose body was recovered in the Mexican state of  Chiapas, and whose birthday would have been this Friday, July 22.
With respect to the two children, the aunt did not give much information other than that they were five and six, respectively.
According to Gavarrete, Olga López said she made the decision to go to the United States because she didn't want to continue living with her partner and father of her daughter.
"She left Sunday in the morning, when with a coyote and other people," Gavarrete said.
According to the aunt's explanation, the boat had approached a police checkpoint that caused the coyote to turn the boat, which made it turn over in the water.
The girl, "was waving her arms but the mother could do nothing to save her."
The mother, however, was able to arrive to Chiapas in search of help.
It's estimated that at least 200,000 immigrants enter México every year from the southern border with the intention of making it to the United States.
Source: ABC