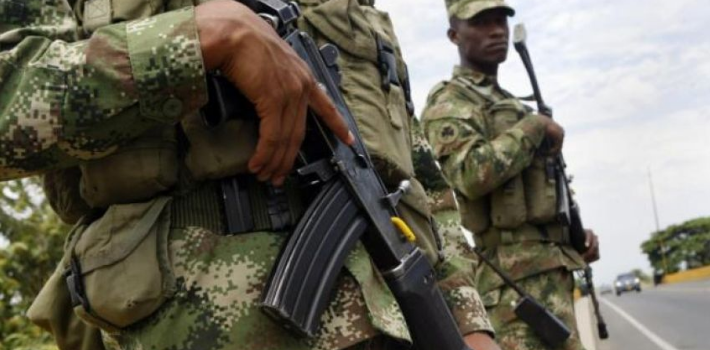 EspañolThe criminal gang the "Gulf Clan" is looking to occupy territories left by the FARC guerrillas, according to Colombia's Attorney General.
FARC is abandoning the territories as a result of the peace accords signed in Havana, Cuba and The Gulf Clan — once known as the Usuaga Clan — may have plans to fill the void.
Attorney for the organized crime unit Juan Carlos Acevedo said the Gulf Clan wants to occupy these territories to better control drug smuggling.
"That was the objective: to displace organizations, to control communication pathways to the Pacific and drug smuggling routes," Acevedo said in a press release.
"Tons of cocaine leave through there, that's why its the drug smuggling route," he continued. "The north of the Valle del Cauca state is still key to recovering the Choco state and to take all the drug out from the interior to take out to the Pacific."
He also said the objective is to "occupy the space FARC is leaving as they move to demilitarized camps."
"They are moving and leaving important territories for drug dealing and illegal mining, and criminal groups go there," Juan Carlos Acevedo explained.
So far the states of Putumayo, Chocó, Cauca and Nariñothe have been most affected by the Gulf Clan's activities.
Twenty-four Gulf Clan members have been captured so far, among them five leaders and a police patrol man that giving information to the Clan.
Source: El Espectador