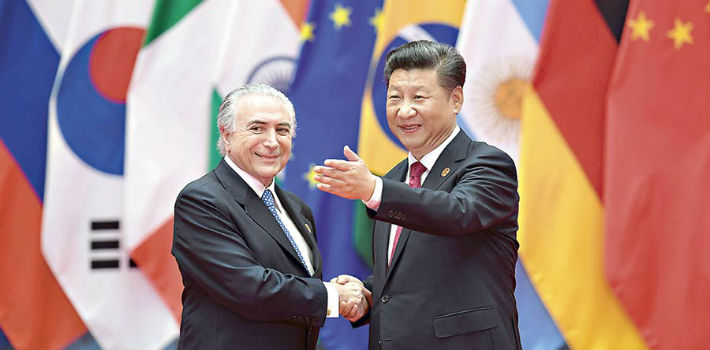 EspañolInterim President of Brazil Michel Temer announced a spending plan Tuesday, May 14 that includes a series of cost-cutting measures.
The decision comes after officials revealed the size of the country's public debt, which hovers somewhere around R $170 million (approximately US $47.7 million).
"This is an unsustainable trajectory," Temer said at a meeting with Congress on Tuesday. "We can boast about what our spending has won us in the past, but today that increased spending creates extreme problems for Brazilians."
However, he also added these measures do not affect taxes, so Brazilians will not have to prepare for a rise quite yet.
Minister of the Economy Henrique Meirelles said the government intends to freeze public spending, while taking into account adjustment and last year's inflation of approximately 10 percent. Previously, state expenditures were always above the rate of inflation.
Changes to the Constitution
Meirelles said changes to the constitution should be made soon because its current form establishes a fixed percentage of expenditures in the areas of education and health, among other areas. The interim administration will try to convince Congress to pass a constitutional amendment to modify that provision.
Currently, Brazil's Congress is fragmented, so it will not be easy for Temer's administration to get the initiative approved.
Similarly, Michel Temer is seeking to end the Sovereign Fund — a reserve that has existed since 2008 — that has funds for times of crisis, but which has been effected by corruption, according to Temer. He said he expected to find R $80 billion in the fund (US $22.4 billion), but there are only R $2 million (US $ 562,000).
Source: El País.