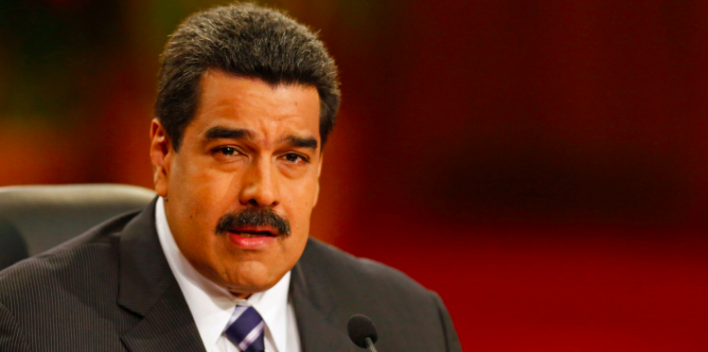 EspañolLast Friday, May 13, the President of Venezuela Nicolás Maduro signed a new decree establishing an economic emergency that extended the original decree made in January 2016, but which included something called a "state of exception" this time around.
The state of exception is intended to allow the government to take "exceptional" measures to control the country's crisis, as well as to protect the Venezuelan people from whatever the government may consider a threat. But it's still not clear what Maduro is going to do with such tremendous power.
What exactly is a state of exception and what does it allow Maduro to do?
Known also as a "restriction of constitutional gaurentees," Professor of Administrative Law José Ignacio Hernández said he expects the new decree to restrict non-economic rights. In particular, freedom of movement, peaceful protest and freedom of speech. He now has the ability to sidestep the National Assembly, and there's not reason to think that he won't.
He wants to establish a "curfew," for example, which is obviously intended to limit transit or any chance of peaceful protest.
Under the state of exception law, the president also has the ability to demand goods and private property if he thinks doing so could protect the nation.
The constitution establishes that the acting president can take any measure to "ensure the maintenance of public order" and allow for "strong progress in the restoration of peace and sovereignty, personal security and control over security personnel."
Scarily, this includes arranging for military mobilization, and suspending the right to carry a firearm.
Economically, Maduro is authorized by the decree to take measures that will help the growth and protection of the country's productive markets and to "protect" the economy from threats.
According to Venezuela's constitution, a state of exception should not affect a referendum. But during the economic emergency stretching back several months, the decree has restricted the Assembly's functions — meaning it has potentially hindered the recall as well, according to Hernández.
The state of exception will last 60 days, and looks to be a "blank check" for President Maduro, which will allow him to act however he chooses under the guise of keeping the country safe. In reality, it is Maduro who poses the real danger to Venezuelans, and during a time of great tension across a country increasingly distressed by economic crisis.