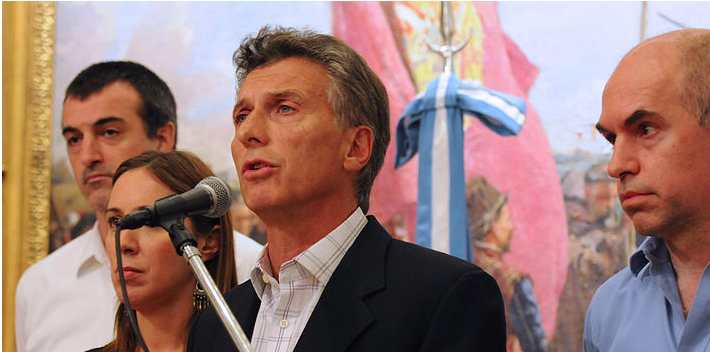 EspañolArgentina President Mauricio Macri announced through his Twitter account Friday, May 6 that the country will be reimplementing the Price Protection Program that allows the government to temporarily control the price of certain products sold at supermarkets.
The program was also announced by Secretary of Commerce Miguel Braun. He said that the national government plans to increase the number of products in the program from 317 to 400.
Se va a sancionar tanto la falta de productos como la falta de exhibición de la cartelería y la venta de productos sin el precio acordado.

— Miguel Braun (@braunmi) May 6, 2016
Additionally, inspectors will fine those supermarkets that don't put up the regulated products on shelves, don't advertise them, or sell them at a different price than the one fixed by the government.
The prices of products regulated by the program will go up 4.8 percent on average, as La Nación predicted last month.
Price controls will start on Saturday, May 7, and last for at least four months. The program will include fresh produce and other perishables like fruits, vegetables, bread, and certain meats that officials deem essential for Argentinean households.
Convenience stores will not be included in the program, the government said, due to the practical impossibility of monitoring them all.
The Price Protection Program was an initiative that arose during former President Cristina Fernández de Kirchner's administration, which established price controls in January 2014 as part of an attempt to reduce the level of inflation to below 28 percent.
At first, the program only covered 194 different products, but that increased to 500 under Kirchner's watch.
El 13 de mayo lanzamos Precios Claros. Permitirá a los usuarios comparar los precios de cientos de productos en los super más cercanos.

— Miguel Braun (@braunmi) May 6, 2016
Macri's administration also announced the "Clear Prices" Program starting May 13, which will allow people to monitor supermarket prices via the internet.
On a website, Argentinean families will be able to compare constantly updated prices from different supermarket chains.
Source: La Nación.