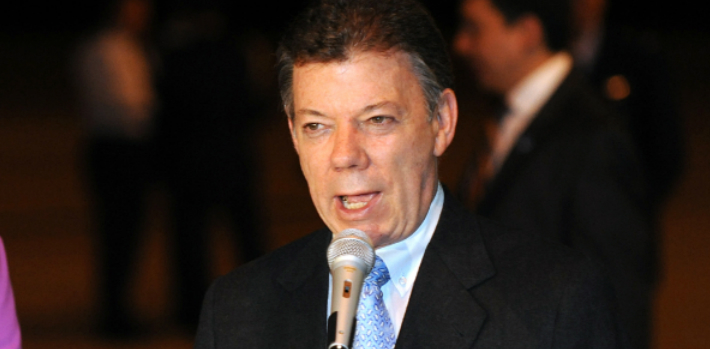 EspañolThe approval ratings of President Juan Manuel Santos and the perception that Colombians have about the peace process with the Revolutionary Armed Forces of Colombia (FARC) has reached an all-time low, according to the most recent survey conducted by Gallup.
The president's approval rating fell to 21 percent, the survey reported, the lowest figure registered during the president's two terms since he entered office. This is his second-consecutive decline in approval rating.
Sixty-six percent of people surveyed said they believed the government's negotiations with FARC are on the wrong path, compared to the only 27 percent that had a positive reaction to it.
In February 2015, polls indicated that 57 percent of Colombians held an unfavorable opinion of the process, while 36 percent believed that President Santos was taking the right approach.
Gallup also found that people's perception of the peace process to be held with the National Liberation Army (ELN) were 40 percent opposed and 56 percent in favor.
However, the pollster took into account the willingness of the Colombian people to be able to ratify or reject any peace agreements between the national government and guerrilla groups through a referendum.
In this case, the data indicated a rise: 32 percent of the people surveyed admitted they would participate in such a referendum, compared with past surveys that showed only 30 percent willing to do so.
Source: El Tiempo