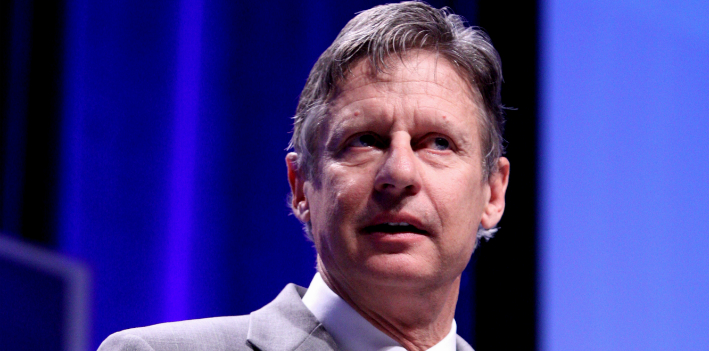 EspañolAfter Ted Cruz and John Kasich's defeat to Donald Trump in the Indiana primary, the Libertarian Party has seen a significant increase in membership requests.
Between 7 pm on Tuesday May 3, and noon on Wednesday May 4, the Libertarian Party received 99 new applications for membership. In the same period the following day, the party received 46.
Executive Director of the party Wes Benedict said in an email to the Washington Examiner that he doesn't have any knowledge of any effort by the party in social media to recruit new members, and believes the reason for the significant increase in applications is due to the recent victory of Donald Trump in the Republican primaries.
"Of course there is fear. Trump sounds like a dictator," Benedict wrote. "We do not need someone to make secret agreements. We need more transparency, and a smaller and less invasive government that can ensure safety for the lives of everyone."
In addition, Benedict presented the official numbers of applications for membership in April, showing a clear increase in both requests and donors, as Trump's candidacy became stronger within the Republican Party.
Read More: Libertarianism is on the rise in Mexico
In April 2015, the Libertarian Party only got 106 new donors; however, from that month until January 2016, the party obtained an average figure of 114 new donors per month.
In February 2016, after the Iowa, New Hampshire and South Carolina primaries, the Libertarian Party got 323 new donors.
Also in March, they were able to attract 546 new donors. In April, after everyone except Kasich and Cruz left the race, the Libertarian Party attracted 706 new donors.
On the other hand, during that same period in the 2012 elections, the Libertarian Party suffered a significant decrease in the number of new donors per month.
In addition, the increase in new donors and members is parallel to the increase in Google searches for "Libertarian Party" and "Gary Johnson," the former presidential candidate for the party in the 2012 presidential elections.
Source: Washington Examiner.