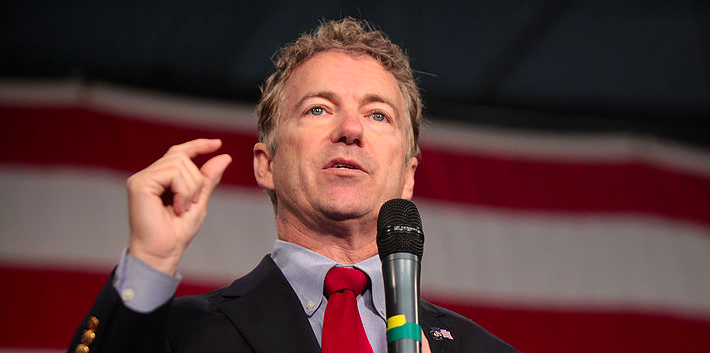 EspañolKentucky Senator Rand Paul has kept himself busy since dropping out of the presidential race. He has been working on legislation to introduce "the greatest anti-poverty initiative since the War on Poverty." The bill creates "free economic zones" in areas where unemployment is higher than the national average.
These areas would have taxes on individuals and corporations of less than five percent. Additionally, payroll tax would get a 2 percent cut and numerous federal regulations would not apply.
Furthermore, the bill reduces restrictions and creates a school program for immigrants with high-level skills and experience who want to move into those areas.
Senator Paul got the proposal included in the H.R. 2028 bill — which deals with the Department of Energy budget, the Navy engineers and other similar agencies — making it ready for a Senate vote this week.
Paul's proposal is designed to prove that the free market and a reduction of the size of government can boost economic growth in the United States.
The libertarian-leaning senator called the bill "the greatest anti-poverty initiative since the War on Poverty", which was launched by President Lyndon Johnson in the 1960s.  The proposal that is about to be voted on in Congress was also part of Rand Paul's presidential campaign.
However, these "free economic zones" are not exempt from criticism from both Republicans and Democrats.
Salon editor Matthew Pulver called the proposal a "hyper-capitalist neoliberal experiment and destroyer of the state." On the other side of the aisle, the conservative Club for Growth criticized the concept for rewarding irresponsible local governments and putting communities at a disadvantage.
Rand Paul's bill will probably not get the votes it needs, some said, but it certainly stimulates discussion about what to do to fight poverty and put the economy on track again.
Source: Rare.