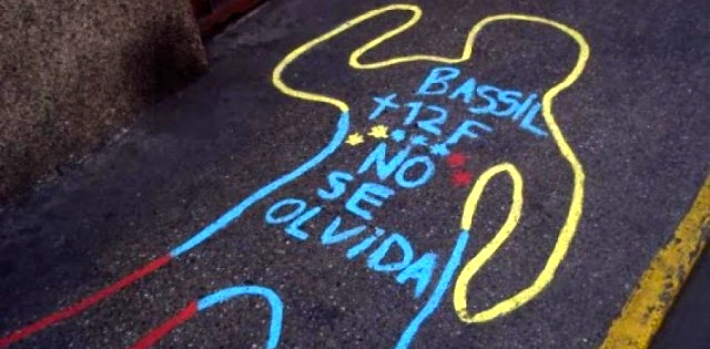 EspañolJustice has once again been delayed for the family of 23-year-old Bassil Dacosta, the first of the opposition student activists killed during anti-government protests in Venezuela in early 2014. On Friday, March 20, a Venezuelan court postponed the trial against Bolivarian Intelligence Service (SEBIN) officer José Ramón Perdomo Camacho, Dacosta's alleged killer.
Authorities have also charged Perdomo with the murder of Chavista activist Juan Montoya, who died minutes before Dacosta. Elenis Rodríguez, attorney for the Dacosta family, told the PanAm Post that the prosecutor requested the two cases be tried separately, causing Venezuela's Trial Court 27 to postpone the trial until April 10.
Rodríguez, who also heads the civil-rights advocacy group Fundeci, said she found Judge Marisol Ferreira's decision "strange," given that the law does not allow cases to be separated that "occurred at the same time and place."
The judge's ruling marks the third delay in the trial against Perdomo since June 27, 2014, when it was first set to begin. A prior hearing was called off due to a conflict with Judge Ferreira's scheduled vacation.
#20M CASO BASSIL DACOSTA! Nuevamente el Tribunal 27 de Juicio a cargo de la Juez Marisol Ferreira #Difiere por ter… http://t.co/IFM5VoYSMC

— Elenis Rodriguez Martínez (@Elenisrodrigue) March 20, 2015

"#20M Bassil Dacosta's case! Trial Court 27 Judge Marisol Ferreira again delays…"
Jeneth Frías, Dacosta's mother, said in an interview with local media outlet La Razón on February 8 that delaying the trial for her son's alleged killer is politically motivated. "I think it has to do with Leopoldo López's case, because the evidence that would emerge during my son's trial could prove Leopoldo's innocence. Since [López] is not allowed to present evidence, and here we have plenty, that's why I think the trial has been delayed."
"Sooner or later justice will come," Frías assured.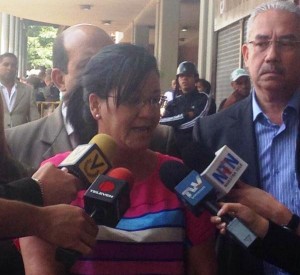 In April 2014, two months after Dacosta's death, Venezuela's Attorney General Luisa Ortega Díaz officially charged Perdomo for the murder of Dacosta and Montoya.
The proceeding investigation determined that the SEBIN officer fired the weapon that killed both young activists, and Caracas prosecutor José Ernesto Ikovic ratified the charges of intentional homicide.
Authorities also charged army official Jonathan Rodríguez Duarte, National Police officer Andry Jaspe López, and five other SEBIN agents as accomplices in the crime and for violating international treaties signed by Venezuela.
The attorney general proceeded with the charges against Perdomo despite testimony from a Venezuelan army officer pointingto SEBIN chief Melvin Collazos as the actual shooter.
During the initial hearing in June, the judge ordered Perdomo be remanded to prison pending his trial, while the seven others accused are required to report to the court regularly. Over a year after Dacosta's death, it remains the only hearing to have taken place in this trial.
The UN Committee against Torture has drawn attention to the high level of impunity in Venezuela. Out of the 31,096 recorded human-rights violations in the country between 2011 and 2014, prosecutors have only filed charges in 3.14 percent of the cases.
Translated by Daniel Duarte. Edited by Guillermo Jimenez.