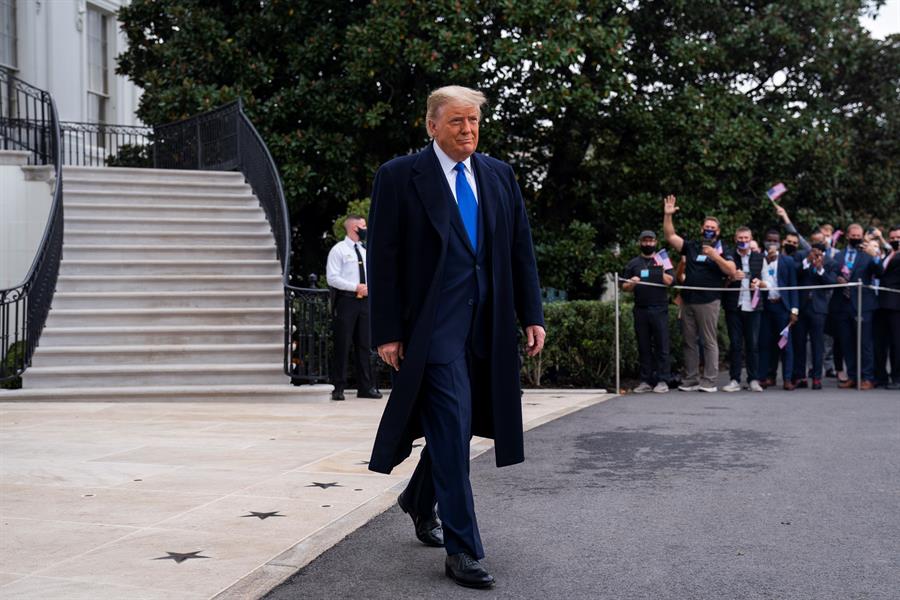 Spanish— Former President Donald Trump will continue to be active in US politics, as he had promised in his farewell speech. To do so, he set up his base in Florida with an office that will manage his public activities.
The office will be in charge of handling correspondence, public statements, and appearances said the statement released on social media.
Putting the United States first through politics and the economy were crucial for the former president since he took office. Trump assured that he would continue in the same line that led him to improve the economy, achieve international treaties with real objectives, and establish agreements between nations that had decades of conflicts.
Office of the Former President.
?????? pic.twitter.com/bxgwfG25hc

— Jenna Ellis (@JennaEllisEsq) January 26, 2021
Party of patriots
"This, I hope, will be our greatest legacy: together, we put the American people back in charge of our country," those were Trump's words when he was hours away from leaving the White House.
Now, from the new office, the former president assures that he will promote the interests of the United States and will continue with his agenda "through advocacy, organizing, and public activism."
Another idea has been floating around since Trump left the presidency: the possible creation of a new political party that would be called the Patriot Party. The information published by the Wall Street Journal was based on alleged statements of people related to the matter.
On January 19 and 20, 131,000 mentions of a new party led by Trump were registered on social networks and websites.
Frank Luntz, a US political consultant, reported at the time that "91% of Trump voters say they would vote for him again if another presidential election were held today."
The Senate trial
While all this is going on, the Senate is preparing to initiate a new impeachment trial against Trump. A process marked as unconstitutional by Republican politicians and without enough votes to issue any sentence against him.
The Democrats need many more votes than they have. They need 17 Republican senators to accomplish their goal. To make matters worse, the US Constitution does not mention impeachment trials against former presidents. The initiative is faltering.
The impeachment bill was presented to the Senate last Monday by nine congressmen from the House of Representatives. They were handpicked by Nancy Pelosi, Speaker of the House and a staunch Trump foe. The process is scheduled to begin the week of February 8.
Trump's political struggle continues, and he is already preparing his defense along with his activities in this new political period for the United States.