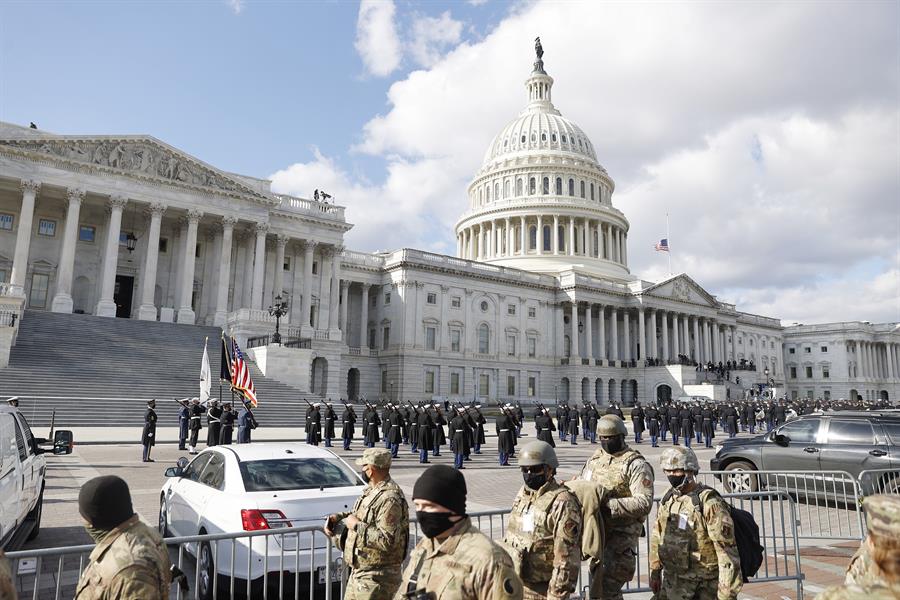 Spanish – Joe Biden, the president-elect of the United States will celebrate his inauguration into office in all its glory. He and Kamala Harris will not cut back even though the city and the country continue to be engulfed in a pandemic. They have already confirmed singers, actors, and celebrities for a Hollywood-like performance.
Lady Gaga will sing the national anthem; Jennifer Lopez will give a show on the Capitol's West Lawn when Biden and Harris are sworn in. Actors Tom Hanks, Kerry Washington, and Eva Longoria will host. It's quite a show, although Washington DC has more than 34,000 registered cases of COVID-19. The entire country already has 24 million cases and 400,000 deaths.
The broadcast of the paraphernalia called "Celebrating America" will be through social networks. Meanwhile, the list of guests in attendance is swollen with names like former NBA player Kareem Abdul-Jabbar and musicians Jon Bon Jovi, Bruce Springsteen, John Legend, and Justin Timberlake.
According to Fox News, Joe Biden and his wife will arrive at the White House with a presidential escort composed of representatives from all branches of the military. Not the least of which is that the Capitol will be surrounded by a large security deployment that includes about 25,000 troops, military vehicles, fences, and cement blocks, reinforced by the violent events of January 6. It seems that Biden not only wants to fortify Congress in his proclamation but also his next four years in office.
Zero simplicity
Former Presidents Barack Obama, George W. Bush, and Bill Clinton are also expected at the Capitol. Jimmy Carter, 96, announced that he will not attend because of the pandemic that has millions of people in their homes around the world.
As is usual for being part of the government, congressmen, senators, and cabinet members of both parties will attend. However, such a show also occurs amid an austerity scenario, where the focus and use of resources should be directed at the country's health care system. Biden decided to ignore this reality that he himself has denounced extensively.
In fact, his team advised him to make a much simpler event, held indoors and with fewer people, reported France 24, but Biden "refused to break" with the tradition of celebrating the opening abroad implemented by Andrew Jackson in 1865.
What he agreed to suspend were the parade down Constitution Avenue and the inaugural ball, but otherwise, the party will be full-on.
Someone who will not be attending will be Donald Trump, who let it be known on Twitter the day before the social network silenced him completely. "To all those who have asked, I will not be attending the inauguration on January 20," he said. Biden was pleased when the announcement was made. "It's good that he's not showing up".
Biden's "crisis"
There are several contradictory things to this great celebration, starting with the modesty that should be practiced by the future United States Government. It is clear that the country is not for great celebrations or expenses. Resources should be focused on caring for the 24 million infected and many more people who lost their jobs due to the lockdown.
Among Biden's plans is the approval of a new $1.9 billion aid plan by COVID-19 that includes direct payments to families, support for small businesses, and funds to extend vaccine delivery, according to the BBC.
"Crisis" was the term Biden used during his campaign. "You can't handle an economic crisis until you have defeated the pandemic," he said.
In the campaign, where he made so many promises, he also showed his intentions to raise the minimum wage to 15 USD an hour. A decision that could cost millions of corporate jobs. At the same time, he plans to invest millions of dollars in clean infrastructure.
It is only hours away from the big show-worthy Hollywood rollout, where a new government will be sworn in that seems to pay little attention to the needs of its own country locked in by the pandemic.