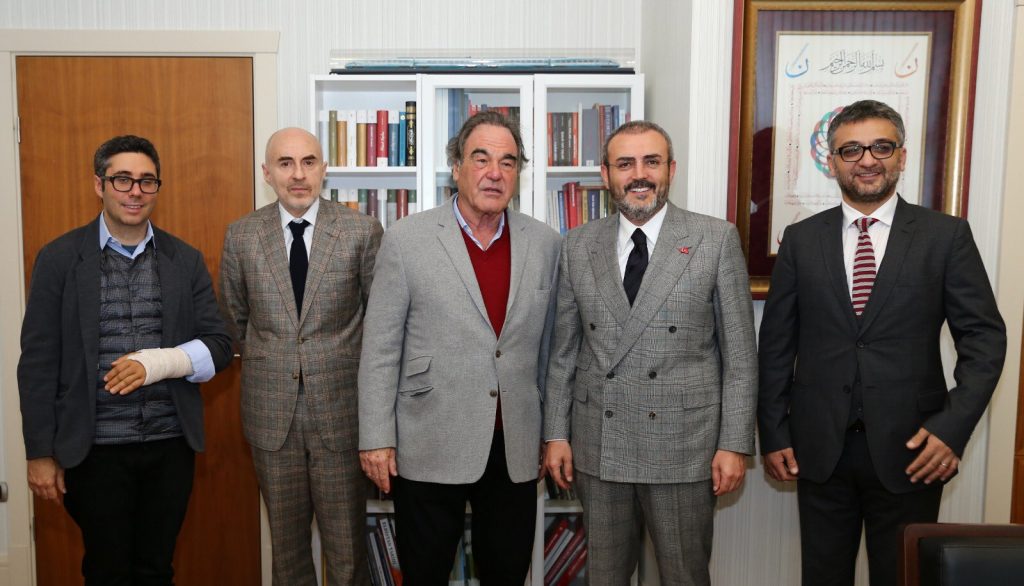 Spanish – His name is Maximilien Sánchez Arveláiz (aka Max Arveláiz), and he now works as a lobbyist for Vladimir Putin. He enjoys privileges as a top diplomat and has a long career as a politician and advisor to Hugo Chávez.
It was reported that this week Max Arveláiz arrived at Ezeiza airport from Moscow to close the sale of the Russian vaccine Sputnik V with the Argentine government since Putin does not want any intermediaries. Due to direct requirements from the Casa Rosada, it is treated as a VIP visit.
According to a report published by Infobae, Putin's envoy would be monitoring from the Russian side all the legal process that is already in the hands of the Argentinean Chancellery.
During his visit, he also plans to meet with the minister of health, Ginés González García, and the Minister of Foreign Affairs, Felipe Solá. However, Arveláiz's visit is so exclusive that it is not on the agenda of the Minister of Health.
The Infobae article adds that Solá would have already ordered the Foreign Ministry a thorough review of the contracts to be signed between both countries to buy millions of doses of Sputnik V.
Working alongside Chávez
The question arises about where this character came from, and how he reached the Kremlin in such a hierarchy, becoming a trusted figure for Vladimir Putin.
Arveláiz began his ties to Chavismo while he was studying for his master's degree at the Institute of Latin American Political Science at the University of London. There he prepared his thesis dedicated to Hugo Chávez, titled "Rearmed Utopia. Chávez and the Venezuelan Left."
Around the year 2001, he started working at the Venezuelan Embassy in France, and, from there, he climbed to different positions that earned him the trust of Hugo Chávez. He even became part of the group "Los Franceses," adds the article from Infobae.
This group of intellectual advisors to the Chavista government led him to work alongside figures such as Ignacio Ramonet, director of the newspaper Le Monde Diplomatique and co-founder of the non-governmental organization Media Watch Global.
Low Profile
It is well-known that Maximilien Sánchez Arveláiz is fluent in Spanish, French, and English and is supposedly very charismatic, which helped him climb to the top levels of Chavismo.
Between August 2007 and January 2008, Arveláiz was Minister-Counselor of the Venezuelan Mission in Brazil, and then, in 2010, he was officially appointed as Ambassador to Brazil.
The official Venezuelan Gazette issued on March 26, 2010, formalizes his appointment as "Extraordinary and Plenipotentiary" Ambassador of Venezuela to that country.
Subsequently, in 2014, Maduro sent him as Chargé d'Affaires of the Venezuelan Embassy in Washington to establish new channels of communication with the United States.
But Arveláiz faced the obstacle that the Obama administration was reluctant to give him the formal admission that would allow him to become an official ambassador, according to El Nuevo Herald, which is why he never became an official ambassador to the U.S.
In 2016, Sánchez Arveláiz said that his job in the United States was to explain to the White House, Congress, or anyone who wanted to hear him what had been happening in Venezuela for the last 15 years.
He described Chávez's so-called "Bolivarian Revolution" as a process of social inclusion. In his description, the changes introduced by Chávez empowered much of the Venezuelan people, El Nuevo Herald notes.
From political scientist to film producer
However, the political scientist's interests also involve film, which led him to serve as executive producer of the movie, Snowden, directed by Oliver Stone, released in 2016.
The feature film reportedly cost 40 million USD and was a box-office flop, barely raising 21 million USD in the United States and another 12 million USD in the rest of the world, adds Kon Zapata's note. According to the website, Arveláiz also put money into the films Tombstone Rashomon and Going Places.
But in 2017, again under the guidance of Oliver Stone, he worked on a four-episode series on the life of Vladimir Putin.
Life came full circle for Chávez's former advisor, who now holds a position of trust in the Kremlin, as Putin's right-hand man.