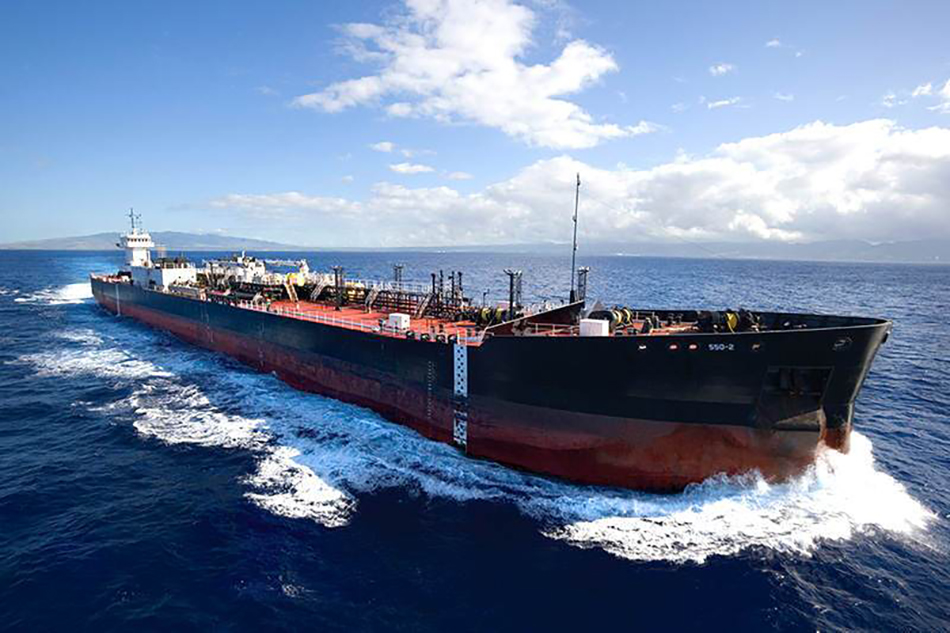 Spanish – The Venezuelan dictatorship's ingenuity in evading sanctions has no borders. This time the regime would be applying Iranian tactics to export oil in "ghost" ships. These are vessels with false names and identifications to sell the oil to dubious, unidentified clients. To achieve their goal, they also turn off the tracking devices of the ships.
The regime's new tricks aim to continue exporting oil despite the sanctions imposed by the United States in 2019, which seek to economically strangle Maduro.
A Reuters report points out how Nicolás Maduro's regime is imitating tactics developed by Tehran, including changing the names and countries where ships are registered, turning off their tracking devices, and using briefcase companies to acquire and operate the tankers, among many other deceptions.
The text mentions a tanker called 'Otoman,' which docked at the Jose oil terminal on Venezuela's east coast in August to load 1.82 million barrels of heavy oil.
However, in the world's maritime databases, there is no vessel by that name, the research indicates.
Moreover, the unique identifier corresponded to another tanker named 'Rubyni,' which was taken out of service two years ago and brought to Bangladesh to be dismantled.
According to an Iranian official who told Reuters, this is a smokescreen so that oil exports can continue.
Shady clients
The Russian oil company Rosneft stopped operating in Venezuela in March. It sold all its assets to the Russian government and cut off export business with PDVSA.
The decision was taken after the U.S. included two subsidiaries of the Russian oil company in its financial blacklist, accusing them of selling Venezuelan oil, an action prohibited by the sanctions, reports El País.
After this hard blow, Maduro turned to Iran. The regime in Tehran reportedly trained him in techniques to circumvent sanctions.
With these new tactics, Venezuela acquired new clients and boosted exports to 700,000 barrels a day in September, according to a Reuters report.
However, the origin of those clients seems to be far from legal. Of the 21 new clients of PDVSA, identified in internal documents of the state oil company, none has a history of oil trading.
The text adds that most appear to be based in Russia but do not have full addresses in the state oil company's databases.
In total, they received 25 million barrels between April and October, which translates into about 544 million USD.
Three other new buyers were listed with locations in Hong Kong. However, these alleged companies were not known in the country.
Old colleagues
No wonder this new trade relationship with Russia is based on deception that the regime learned from Iran.
Throughout two decades, Putin has shown great interest in Venezuelan oil and gold, with reserves considered the largest in the world.
In 2018, Maduro and Putin agreed to a Russian investment of 4.5 billion Euros in the exploitation of crude reserves in Venezuela and one billion euros in gold extraction, according to ABC.
By the beginning of the year, it was estimated that Russia had financed the Chavista regime with 15 billion in loans. In 2017, the parties agreed to restructure a remaining debt of three billion.
Russian investor and Venezuelan partner
Returning to the vessel 'Otoman,' it is worth noting that it was chartered with a company based in Russia called Wanneng Munay, according to PDVSA's records.
The company has the General Consulate of Spain in Moscow as its address and a website that is "under construction."
This site, and that of 14 other new buyers of Venezuelan oil, were registered in June by a company called OGX Trading, in Moscow, directed by an entrepreneur named Sergei Basov.
Reuters revealed that Basov has common business interests with a Venezuelan citizen, Betsy Desirée Mata Pereda, who manages at least two of Basov's firms and is a shareholder of a firm in Turkey, Mulberry Proje Yatirim SA, which was part of the subsidized food program CLAP launched by Maduro in 2016.
The circle seems to be closing with the network of corruption that the Venezuelan dictatorship has been building. For now, the regime's new strategy has become Maduro's lifeline to keep his pocketbook and the battered Venezuelan economy afloat.