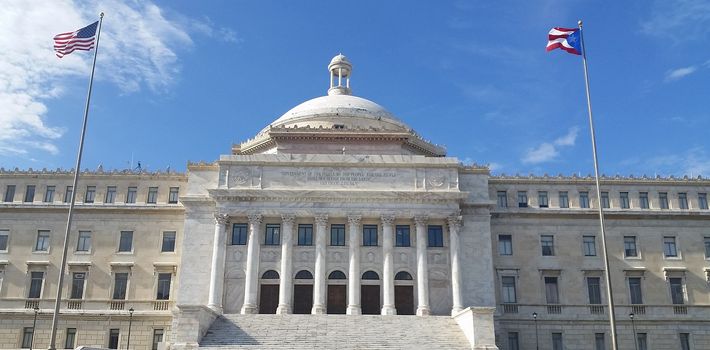 Last week, President Barack Obama signed the Puerto Rico Oversight, Management, and Economic Stability Act, or PROMESA. The bill is the result of months of bipartisan negotiation over how to deal with a uniquely large territory with a uniquely large amount of debt.
Experts were gathered for hearings before Congressional committees, and a fiscal control board was crafted in an attempt to combine the best bits from past boards in Detroit, New York City, and Washington, DC. A few regulatory provisions were included, among them an option to cut the minimum wage for young workers, an exemption from looming overtime pay regulations, minor government procurement improvements, and an expansion of the Small Business Administration's "HUBZone" program in the territory.
But, as longtime readers of this column, The DC Leviathan, are well aware, Puerto Rico's problems go far beyond a government with terrible incentives to overspend. The regulatory reforms included are weak and an exercise in micromanagement, not unlike economic development schemes attempted, on and off, since the U.S. took control of the territory from Spain. From a structural standpoint, there is little change that could fix a stagnant economy.
The island's business environment remains more like its Caribbean neighbors than U.S. states. The territorial government is different than a state government. Congress, as the Supreme Court recently ruled, has ultimate say over all matters in U.S. territories. Without an independently binding constitution and a state supreme court to uphold it for the last hundred or so years, the territorial government has grown with little control. It takes on parallel responsibilities to localities, and it has too many municipalities.
Puerto Rico has more than 125 government agencies for only 3.5 million inhabitants. This means that there is a business environment where an entrepreneur has to fight tooth and nail to go through the procedures to start a business. In an indebted territory where job cuts are a common solution, the livelihood of thousands of bureaucrats rests squarely on proving to bosses that they're actually doing something. Indeed, the territory employs over 159,000 workers according to the most recent Bureau of Labor Statistics data, with another 55,000 people employed by territorial municipalities.
These are struggling people, who cannot afford to lose some of the few "good jobs" left on the island as the best and brightest Puerto Rican Americans make their way to jobs in Orlando and Houston. Rational government workers in a high-tax, high-debt territory are just doing what they need to do to get by, even if it means that the result is a bureaucracy that strangles the economy. In a perfect storm of perverse incentives, this may be the worst of them all.
President Obama signs #FOIA Improvement Act & #PuertoRico Oversight Management & Economic Stability Act #PROMESAhttps://t.co/0m65s56IAG

— CSPAN (@cspan) June 30, 2016
PROMESA is no promise of prosperity. For all the talk of the dawn of a new era in Puerto Rico, I'm afraid all the bill has done is hit the reset button.
Nothing in the bill seriously addresses the business environment. As the sole body with the power to govern Puerto Rico, Congress failed to deliver a bill to allow its charge to rid itself of the bureaucracy and its high cost of living. Only when those issues are addressed will the dramatic migration from the island taper off.
Shipping reform, electric power regulation, municipal consolidation, and privatization of government corporations were all left on the table. They chose not to include these important provisions despite hearing testimony about how important such reforms are to the territory's long-term health. That such provisions are so conspicuously missing shows Congress' lack of seriousness in treating territorial matters.
At least Puerto Rico is a one-off case where a territory let its debt and bureaucracy get out of control. Oh wait, there's also the case of the Virgin Islands.