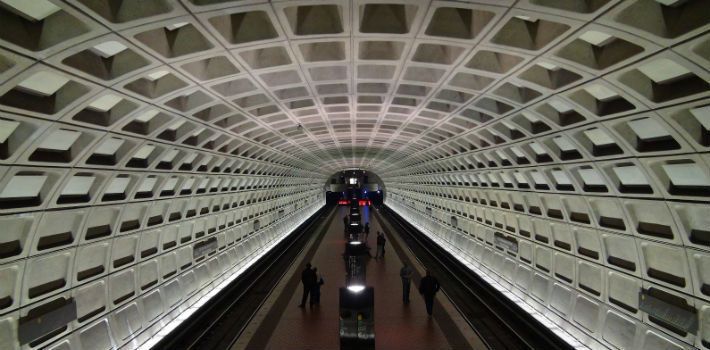 Español On Monday, January 12, tragedy struck the DC Metro subway system once again. This time, an electrical failure caused smoke to fill a train near L'Enfant Plaza Metro station, leaving one dead, and about 80 sick or injured.
This is by no means the first time that someone has died because of a major failure on the Metro. No, the agency that governs the system, the Washington Metropolitan Area Transit Authority (WMATA), has a history of preventable failure, death, and injury dating back years. In June 2009, a crash on Metro's Red line left nine dead and 80 injured.
Much of the blame, albeit not all, falls squarely on the shoulders of WMATA, and the tangled web of indirect oversight that governs it. Neither the federal government, nor the Tri-State Oversight Committee (which oversees Metro's rail safety), have the ability to place binding regulations on the organization.
Moreover, the agency is funded by an awkward combination of transit fares, and direct and indirect federal, state, and local subsidies. This is a combination bound for poor public decision making if there ever was one. Perverse incentives are abound at every level, from train driver to the system's board of directors.
If the government is going to provide public transit, designing the governance of the system is key.
If the government is going to provide public transit, designing the governance of the system is key. The goal should be to mitigate the well-known forces that drive organizations to fail at their one and only job: providing mass transit to the population of a given area.
Subsidies for public transit should be clear to their recipients, while the system should refrain from seeking out other goals, such as providing jobs, and spurring economic development. This sounds easy on paper, but in reality, preventing projects from turning into monstrosities is abundantly difficult given the broader framework of government policies.
Free money is everywhere in public life. Federal agencies, flush with cash, are eager to throw money at projects that look good. Local governments want to subsidize mass-transit use for many reasons, including populist appeals (subsidized fares), purported cost savings (less cars on the roads), or other benefits that are hard to quantify (quality of life, "walkability," etc.).
Infrastructure, and mass transit in particular, is a magnet for such money, and transit agencies would feel foolish to turn it down. Yet, government transfers rarely come without strings. Generally these strings involve moving away from the agency's primary goal, and toward inefficient secondary goals like those above.
Worse still are the incentives to defer maintenance. Governments, especially local governments, have short time horizons. They care far more about the immediate future than the long term. This is the opposite of infrastructure, which involves 30 year, 50 year, or even longer time spans.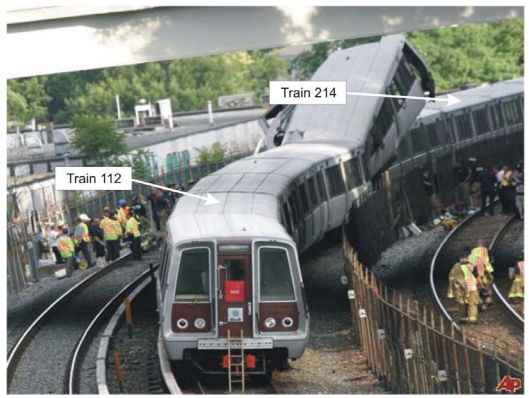 In many cases, maintenance is deferred, leading to a deterioration in service quality and causing problems to get worse as they go ignored, often for years. As an example, in 2013, WMATA considered shutting down multiple stations for a six-week period to deal with worsening flooding problems.
Similarly, when multiple governments are charged with oversight of an agency, it is difficult for any individual actor to step in and stop problems at the agency quickly and easily. Worse, they can intentionally allow non-transparent governance in order to maximize the pull of informal influence.
Recently, both the governors of New York and New Jersey vetoed legislation that would reform the Port Authority of New York and New Jersey, an agency long known to be a bastion of patronage and waste.
Making public decisions, especially those as big as how to provide public transit for the nation's capitol, is difficult. When lines of governance are clear, and subsidies, if present, are simple and transparent, public transit can succeed despite myriad reasons why it should fail.
Such transparency brings market mechanisms back into the system, making for better-run transit. The only way tragedies like the sort that occurred on Monday can be prevented is to to know who to blame when the system breaks down, and to reintroduce a semblance of accountability in systems that have long lacked any form of it.
Edited by Guillermo Jimenez.