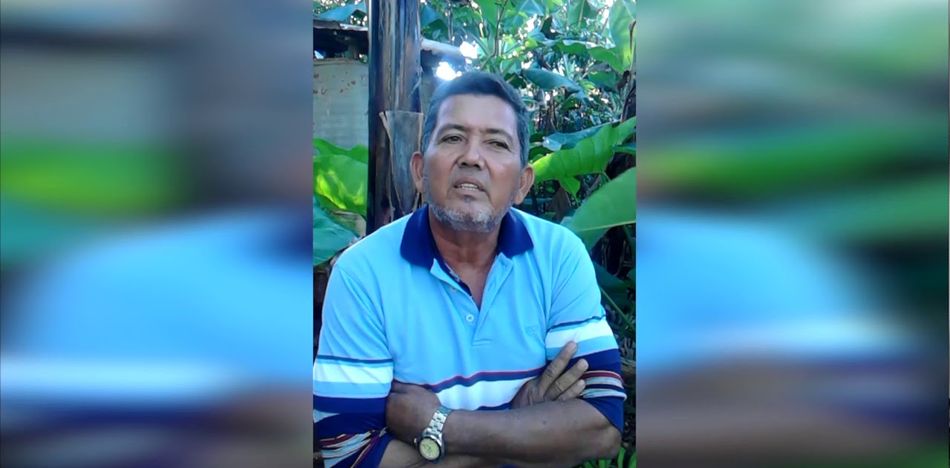 EspañolOmar Rosabal Sotomayor, of Cuba, has been locked in a maximum security prison cell in the eastern province of Granma for false charges.
For some time now, PanAm Post has served as the main international media outlet for Omar and Onésimo Rosabal Sotomayor as they attempt to tell the world about the cruel injustices being committed against their family by the Raúl Castro regime.
Omar Rosabal Sotomayor was a self-employed member of the municipality of Pilón in the Granma province — an honest and well-liked man in the community, many have said. His spirit of self-sacrifice, tenacity, talent and creativity allowed him to start several business endeavors, including leases with the National Bus Company and the Telecommunications Company ETECSA, and to create a productive farm that showed annual profits even after his voluntary donations to the hospital and maternal house of Pilón.
One day, Omar started a business that provided water to his community, which the dictatorship had not thought to do during its 50 or more years in power. As a result, Omar was arrested.
Those same police agents who visited his house to taste his delicious food and even to borrow money accused him of pimping and human trafficking — crimes punishable by as much as 20 years in prison, but which were reduced to eight years after appeals filed by his family.
His brother, upon hearing of his arrest and the false allegations against his brother, feared for his family's reputation as practicing Seventh day Adventist Christians. He immediately came to his brother's defense, speaking to the young girls whose testimonies were presented to prosecutors.
He managed to get the young witnesses to retract their statements and admit his brother's innocence, and that they had been forced by the police to testify against Omar Rosabal Sotomayor under threat of being accused of being labeled "socially dangerous" — worthy of a death sentence in Cuba.
And sure enough, agents arrested those innocent and courageous young girls as well as Onésio, who was sentenced to one year in a correctional facility. Omar's 13-year-old daughter has attempted suicide four times as a result, and her youngest child of five is in very poor condition mentally.
This week, the Cuban government has moved Omar Rosabal Sotomayor to San Ramón maximum security prison. That was after having informed his family hours before that Sotomayor would be transferred to the municipality of Pilón to be closer to his family.
The Sotomayor family has spoken out about what could happen to Omar Rosabal Sotomayor in this prison full of dangerous criminals and blamed the Cuban regime for anything that this honest and enterprising Cuban could fall victim to there.
The video below contains more details.
Personally, I openly declare myself an enemy of the Cuban government, and I will continue to shed light to the full extent of my powers on the cruelty and injustices that occur on a daily basis, and that have been going on for years. Hell is not enough of a punishment for all that the dictators of Cuba have done to their people.