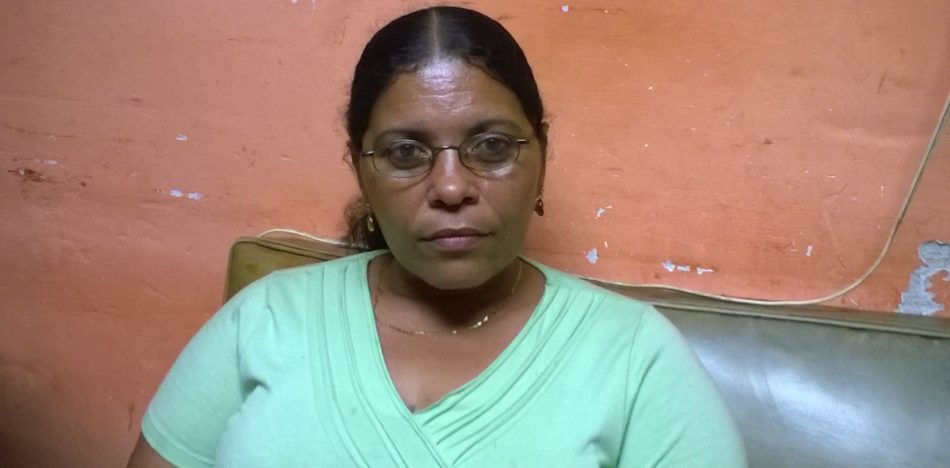 EspañolI have no doubt that Cuba's mandatory military service law is one of the most cruel methods of squashing individual liberties on the island.
Families still weep for their dead loved ones, lost to and forgotten by the revolution that forced them to engage in an absurd Angolan war that only served to feed the ego of the dictatorship. For this reason, the fear of military service remains today in the hearts of Cuban mothers and fathers, especially for those who have been identified as opponents of the regime, counterrevolutionaries or supporters of that eternal enemy known as the United States.
But the perils of mandatory military service hurt families far outside the casualties of war. Take Yaima Martínez Borroto, a mother in Güines, Mayabeque — southeast of Havana — who has an 18-year-old son, Rolando Lázaro Delgado Martínez. He's been fulfilling his obligatory military service in Güines for a year and a half.
In six months, he'll complete his military training, but not before an undiagnosed testicular problem may cause permanent damage.
Lázaro first noticed the pain in April, so he went to the Hospital in Güines. They couldn't conduct a complete evaluation because soldiers were required to go to the Naval Military Hospital. But when he arrived there, officials told him he had to go to the medical unit at his local base.
It went on like this for several months — one medical center passing his case on to somewhere else — as the pain persisted. Meanwhile, he was forced to work in the harsh, hot conditions involved in military training. When Lázaro couldn't complete them due to the pain,  the head of his unit transferred him to a different one in Guanabacoa, Havana far from his mother.
That was his situation until October, when his mother could no longer bear to see her son's suffering continue. She confronted the second Head of the Military Committee in the municipality, pleading with him to allow her son to transfer, and asking him to look into her son's medical situation.
As a last resort, she presented the official with the political refugee forms issued by the Office of Refugees at the United States Embassy in Cuba. He said he would speak with his superiors — but guess what happened? He ordered a counter-intelligence officer to interrogate Lázaro instead, threatening him and saying that if he left the country, he would report his family to Interpol.
Officials sent Lázaro to a military doctor and psychiatrist, but he refused to admit he was mentally unstable. He also refused to return to the unit. Officers continue to visit his home, leading him and his mother to believe they could be taken away at any moment. They remain cooped up inside, ready to resist if necessary.
I was able to speak with the family, but near the end of our talk, a neighbor said a state security agent was passing by. Luckily, nothing came of it — this time.