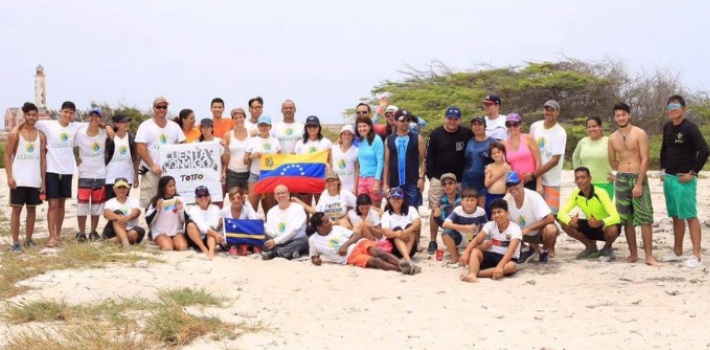 EspañolThe Curaçao Red Cross is getting ready for the arrival of Venezuelan refugees should the situation in Venezuela worsen, according to the Curaçao Chronicle.
The newspaper said the Red Cross is in talks with the Curaçao government to take action so it can be prepared to receive all Venezuelans who decide to flee the country.
Angelo Ramirez, who is president of the international NGO, reported they are looking to raise funds to prepare the island for a rising tide of Venezuelan immigrants.
"There has been much attention given to this topic in the local media lately," he said. "Especially when talking about political asylum, refugees and immigration. Even we have been working on this. This is not specifically our responsibility, but the Red Cross will help and even try to raise funds proactively."
Ramirez said the number of Venezuelans who arrive in Curaçao has increased due to the political and economic crisis that Venezuela is currently facing: "If things continue this way, we can maybe expect people trying to flee Venezuela coming to our land. Of course we do not have the ability to help them all."
Ramirez said there are several projects ready to be implemented but they have been only "on paper."
"To execute these plans," he said, "we need the media and the investment."
Read More: Carribean Has a New Haven for Personal Income
Currently, the South American country must overcome a crisis that leaves more than three million Venezuelans only eating twice a day or less, as it is becoming more difficult to find basic food and to afford it with such high inflation.
All these factors influence the physical, psychological and social stability of Venezuelans, along with the constant violations of human rights by Nicolás Maduro.
Source: Curacao Chronicle