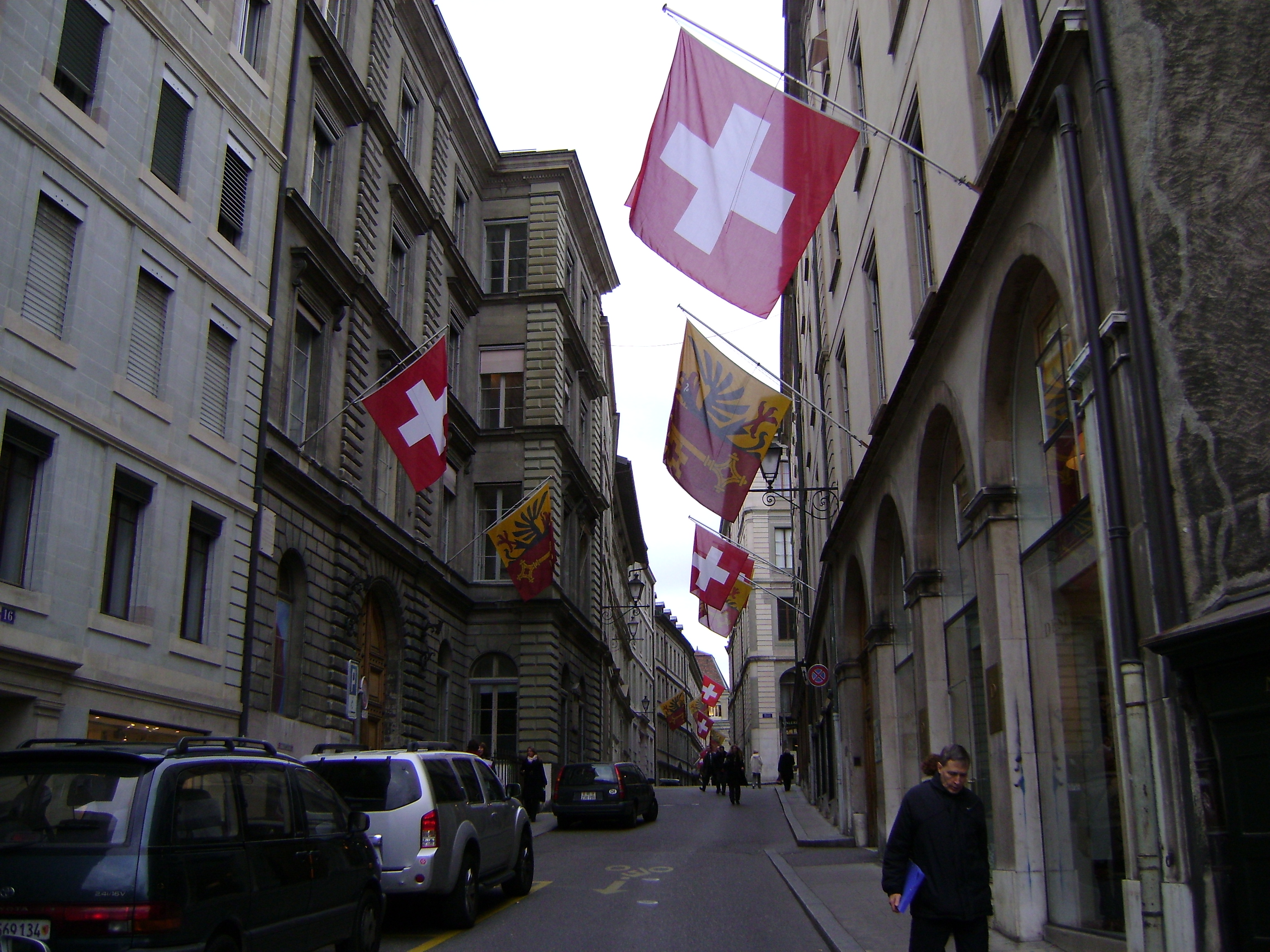 Spanish – For a long time, the Genevans were a "liberal beacon" in matters of labor legislation. Not anymore. That bastion of freedom of contract between employee and employer that was the canton of Geneva in Switzerland has fallen.
In 2011 and 2014, the country had managed to resist the onslaught of those parties on the left that proposed to implement minimum wages, rejecting such proposals. However, now, 58.16% of its voters have just "said yes" to this serious mistake. And they did it "eagerly."
Boasting about its reputation as one of the richest cities in the world, the canton of Geneva, following similar decisions taken recently by the cantons of Jura and Neuchâtel, has decided to impose a minimum wage of no less than 3800 euros (about 4100 dollars) per month. A world record. It is followed, by far, by Luxembourg, with "barely" 2100 euros, Australia, with the equivalent of 1950, and Ireland, with 1700. But the question is: does it matter, and even more so: does it work?
Some believe that the adoption of such legislation is a good thing. As Alexander Eniline of the left-wing Swiss Labour Party told The Guardian, "the introduction of a minimum wage is a fundamental requirement of justice and an essential measure against precariousness."
In the same vein, Michel Charrat, president of Groupement Transfrontalier Européen, an organization dedicated to supporting those who live and work between France and Switzerland, said the result of the vote was a "show of solidarity" with the city's poor.
"Almost 10% of workers in the EU are living in poverty: this has to change. People who have a job should not be struggling to make ends meet. Minimum wages have to play catch up with other wages which have seen growth in recent decades, leaving minimum wages lagging behind," European Commissioner for Employment, Nicolas Schmit, said in a statement.
We do not doubt his good intentions. But unfortunately, no sound economic theory backs them up.
Excluding the Weakest
What will happen to those workers whose productivity does not reach those figures? The answer is certainly not a mystery. It is quite clear that no employer will hire an employee who does not achieve a level of productivity that compensates him for the outlay represented by his salary. Thus, Geneva has condemned a certain number of its inhabitants to unemployment. And precisely those who are most vulnerable.
The lowest "performers" in terms of employment, whether because of their youth, inexperience, insufficient training, or any other reason, have just been left out of the formal labor market. If they could perhaps have found (or even now, kept) a job with salaries lower than that astronomical figure, that possibility has been denied them. Condemned to unemployment and heading for destitution. Or to the informal market, with its problems and its "risk premiums."
The figures at stake
The fact that Genevans could even think of a minimum wage of such magnitude is indicative of the impressive degree of capitalization of their economy. A level that was clearly not reached by the application of these failed policies.
Wages and income in real terms depend on the productivity of labor. And such productivity is, in turn, a direct function of the degree of capitalization, thus explaining why an African farmer who continues to plow with oxen receives substantially less pay than a California tractor driver who plows with an air-conditioned super tractor. The difference in productivity, measured in tons of harvest, is as overwhelming as, correlatively, his standard of living.
But to achieve this productivity, it is necessary to create conditions that facilitate savings and investment. Savings and investment that allowed the citizens of Geneva to enjoy such astronomical salaries that for them, 4100 dollars is "the minimum."
Unfortunately, at this time, these three Swiss cantons (Geneva, Jura, and Neuchâtel) have begun to retrace the path that led them to such prosperity. It will perhaps go unnoticed at the macro level, at first. Those who will notice it immediately will be those who have been excluded from the labor market, the very people these regulations intended to "protect," but who in practice have been completely neglected.
 Reasons for the expense
When you have a lot of money, of course, you can afford to make some mistakes. However, countries as prone to "welfare" as the Nordic countries do not have a legal minimum wage. The policies they adopt, based on a stellar history of prior capitalization, do not include "sticking their noses" into labor contracts. They know what they are doing.
Labor is a commodity that is offered in the marketplace and is subject to the immutable laws of supply and demand and the subjective perceptions of the parties. This determines the prices that the parties stipulate as terms of exchange for their services.
For example, if I were to sell fortune-telling services in the form of a Roman-style augur, observing the flight of birds or examining the entrails of slaughtered animals, I might not have much success. But those who write horoscopes or teach in an "esoteric study center" do have success. And again, their salaries will always be measured by the subjective perception of publishers or directors about the productivity of their work with the number of copies sold or the number of students enrolled. This is how it works. And not because the government decrees it.
Because, if it's a matter of decreeing, let's decree a minimum wage of one million dollars. But we will all be unemployed.
Focus of the European Commission
Meanwhile, the European Union has predictably also succumbed to the prevailing "good." With that somewhat nondescript vocabulary typical of international bodies, it has urged those member countries that have minimum wage laws to set "clear and stable" criteria for determining them and for carrying out "regular and timely" updates. And of course, since feeding bureaucracies are involved, it has called for strengthened inspections of the effective implementation of the minimum wage, including the development of effective tools for data collection with an obligation to report annually to the commission. The chapter closes by referring to the implementation of "effective, proportionate, and dissuasive" sanctions in the event of non-compliance with national provisions on minimum wage protection.
Fortunately for Sweden, Denmark, Finland, Austria, Cyprus, and Italy, which do not have a minimum wage law, these provisions will not apply to them. Yet.