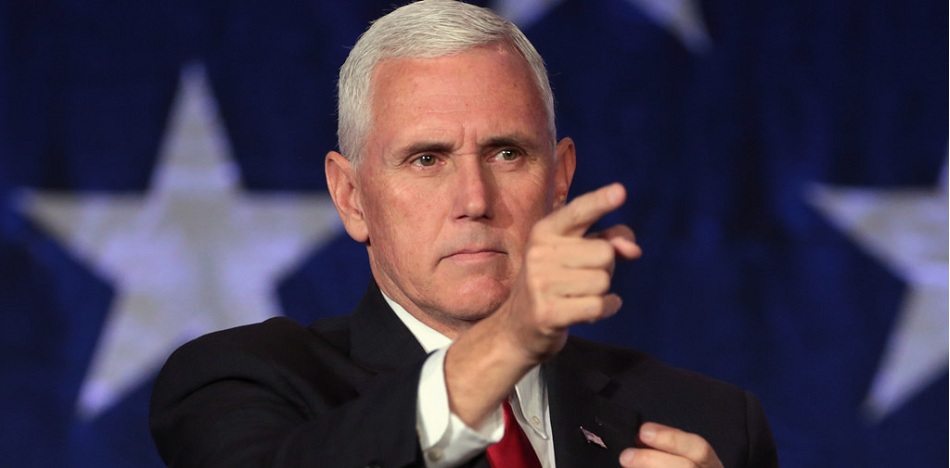 Spanish – US Vice President Mike Pence greeted and "welcomed" the efforts of at least 12 Republican senators to "present evidence" of voter fraud and irregularities on January 6 before the US Congress. Some 140 representatives from the Lower House are also joining this initiative.
In previous elections, there have already been objections to routine congressional counting. In 2017, several House Democrats challenged Trump's victory. However, few efforts have come close to this level of intensity, says France24.
Pence's chief of staff, Marc Short, explained the vice president's position in a statement reported by the Washington Examiner, where he said that "welcomes the efforts of members of the House and Senate to use the authority they have under the law to raise objections and bring forward evidence before the Congress and the American people on January 6."
Pence, in his role as Senate president, will lead the legislative session next Wednesday to certify the election results that place Joe Biden as the winner of the November 3 election, with 306 electoral votes to 232 from President Donald Trump.
"Vice President Pence shares the concerns of millions of Americans about voter fraud and irregularities in the last election," the document that comes out after Texas Senator Ted Cruz said they would vote to challenge Joe Biden's victory in the Electoral College by determining that some states are not "legally certified" unless there is an audit of the November 3 election results.
Senators Ron Johnson (Missouri), James Lankford (Oklahoma), Steve Daines (Montana), John Kennedy (Louisiana), Marsha Blackburn (Tennessee), and Mike Braun (Indiana) join this initiative along with Senators-elect Cynthia Lummis (Wyoming), Roger Marshall (Kansas), Bill Hagerty (Tennessee), and Tommy Tuberville (Alabama).
This would be one of the last resources mobilized from the Republican side after the lawsuit by Texas representative Louie Gohmert against Pence, aimed at granting Pence the "exclusive authority" to determine which electoral college votes are certifiable, was dismissed.
However, considering the division of power in both chambers, it is unlikely to make any difference in the actual outcome of the election since Biden's victory will be certified by majorities in both the Democratic House and the Republican Senate.