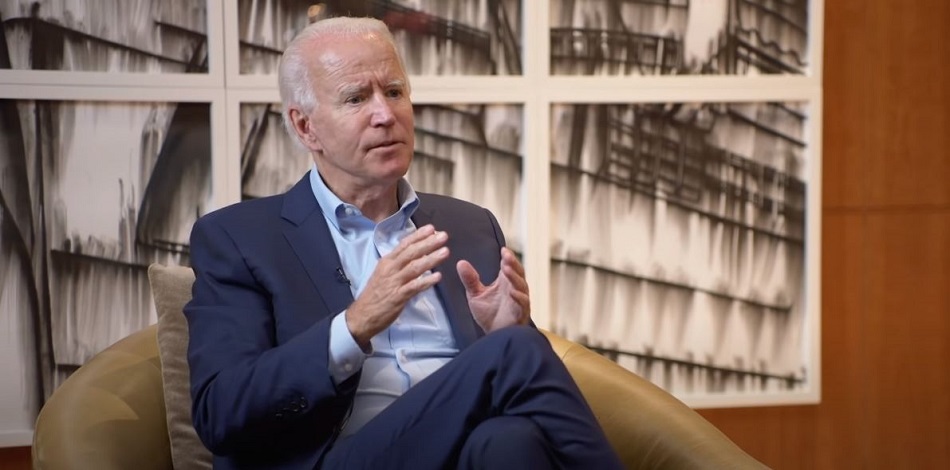 Spanish – Democratic candidate Joe Biden continues to promote his Catholic faith as part of his discourse to attract conservative voters. However, his speech today also falls short of what he is proposing in practice for the first 100 days of his administration: addressing the issue of religious freedom for nuns and abortion.
First, Biden has established himself as a practicing Catholic. His running mate, Kamala Harris, has taken it upon herself to support these claims and said Biden would be the first practicing Roman Catholic president since JFK. A tactic to reach a key voter block in the hinge states.
However, there is a key point to all of the objections, and that is that many find his policies antithetical to the faith. There are many examples of this contradiction between what Catholics practice and what Biden defends.
A clear example is in his "disillusionment" with the Supreme Court ruling issued a few months ago. The former president was dismayed to learn of the ratification of Donald Trump's executive order exempting the Little Sisters of Charity and other religious groups from the obligation to include contraceptive and abortion services in health insurance.
His support for legislation that would establish nationwide, taxpayer-funded, on-demand abortion throughout the gestational cycle and the move away from his decades-long support for the Hyde Amendment – the old prohibition against using federal health resources for abortion – also reveals a deeply demagogic tinge.
The counterweight to Joe Biden's proposal
Biden's disruption between the proliferation of his previous beliefs and now his new discourses has not gone under the table. It is something that sprouts and is detected miles away when a position that has been practically monolithic and solid before a series of agreements begins to look more and more malleable, docile, and prone to change.
This change that occurred with the Democratic candidate was also fueled by the image of Harris, her running mate, through her interventions portrayed by the press, from her position as a prosecutor, senator, and now candidate for the U.S. vice presidency.
"Harris has been vocal about her so-called Reproductive Rights Act, which would flip federalism on its head and call for Justice Department "preclearance" before any state-level abortion restriction might be enforced," the Epoch Times reported.
This Democratic Party agenda of a Biden-Harris presidency has been besieged by conservative voices dismantling these populist interventions, which are aimed at gaining the Catholic vote, a niche that has been almost equally divided between the two parties.
Ashley McGuire, a senior member of The Catholic Association, told Fox News that "Joe Biden has campaigned on his Catholic faith while promising policies that contradict Catholic teaching and even threatening the Little Sisters of the Poor. The Bishops Conference has warned of the devastating consequences of the Equality Act for religious liberty and for girls and women, but Joe Biden supports it."
A practicing Catholic's views of abortion
Days before the presidential election, a discourse that nods to the conservative sector has been exacerbated in Biden's multiple pronouncements. In an opinion piece for the Christian Post, the Democrat explains how his Catholic faith guides his policies to do "everything in our power to ensure that all of God's children have the hope and future they so deserve."
This article departs from Biden's position on abortion. The former Vice President wants to pass a federal law protecting a woman's right to terminate a life in gestation. Enshrining legislation in this way would mean that even if the Supreme Court breaks a precedent passed in 1973, that right would still exist, says BBC World.
Lila Rose, founder and president of Live Action, an anti-abortion organization, tweeted a clear message to the Democratic candidate: "You cannot claim to be a practicing Catholic and support the slaughter of children in the womb. To do so is heinous and despicable. And you cannot claim you "didn't know" when your faith, and basic moral law, is telling you loud and clear: You shall not kill."
You cannot claim to be a practicing Catholic and support the slaughter of children in the womb. To do so is heinous and despicable. And you cannot claim you "didn't know" when your faith, and basic moral law, is telling you loud and clear: You shall not kill.@JoeBiden

— Lila Rose (@LilaGraceRose) October 29, 2020
Brian Burch, president of CatholicVote, a conservative political advocacy group, joined Rose in her response and said that "Biden's aggressive support of the Act, together with his extreme abortion position, opposition to school choice, and pledge to restart the war on the Little Sisters makes clear his Catholic faith will be readily sacrificed at the altar of political expediency."
In 2016, 50% of Catholics who voted supported Trump, according to Fox News exit polls. At that time, 46% also voted for then-candidate Hillary Clinton.