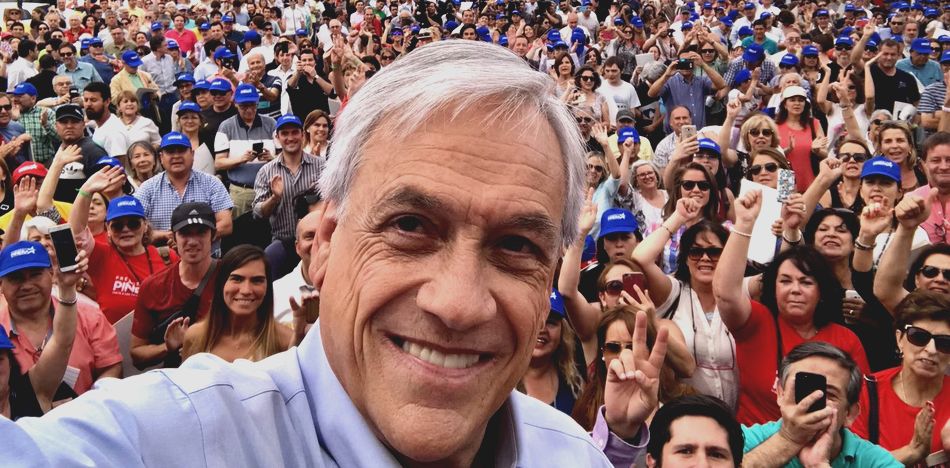 Español
On Sunday, Chile voted in Sebastián Piñera, the center-right presidential candidate who will move the country away from the ineffective leftist policies of current President Michelle Bachelet.
Though the governing party candidate Alejandro Guiller was expected to win after receiving endorsements from many leftist candidates that lost in the first round, it was Piñera, the former president of Chile, who prevailed in the second round.
With 99.9 percent of ballots counted, Piñera managed to obtain an important and irreversible advantage over the governing party candidate, winning with 54.57 percent (3,794,549 votes), to Guiller's 45.43 percent ( 3,158,513 votes).
In light of the overwhelming results, Guiller not only admitted defeat, but gave credit to Piñera for intelligently incorporating proposals from the Nueva Mayoría party into his platform so as to win over new supporters.
"I want to congratulate my opponent Sebastián Piñera," he said. "I already spoke to him on the phone to congratulate him for his impeccable and solid victory."
Guiller went to the Piñera's headquarters at the Crowne Plaza Hotel to personally concede the election and congratulate the new President. "I think Chile will see a lot of negotiation and compromise in the near future," he said. "And there will be much collaboration to facilitate an effective government."
With Guiller at his side, the President-elect of Chile called for unity while claiming that Chile needs "agreements, rather than confrontations." He said he intends to invite the former Presidents of Chile to a meeting so that they can discuss ways of running the country and how to best improve the life of Chileans.
He also said his main goals will be to create new jobs, ensure better salaries, improve the health system and offer a "quality education to our children and young people," as well as to "initiate new and better conditions for our middle class, our senior citizens, our women and children, our disabled citizens, our rural and agricultural regions and the whole country."
He also said that another of his objectives would be "fighting crime and drug trafficking with much greater strength, will and efficiency."
A defeat for the Latin American left

Piñera's victory represents not only a strong blow to the Chilean left, but also a blow to leftist idealogies in all of Latin America, as Chile was one of the few countries in the hemisphere where the left still held power. With Piñera's victory, the left continues to weaken.
A similar scene is playing out in Ecuador, where Rafael Correa's following has split due to constant confrontations between the former President and his successor, Lenín Moreno. Divisions haveformedwithin the Alianza País party on both national and regional levels.
Venezuela, which at one time was a pillar of twenty-first century socialism, no longer has much international influence due to sanctions from the United States, Canada and the European Union. It consistently defaults on international loans caused by the economic crisis involving public oil company PDVSA, the main source of income for the Chavista regime.
One of the first strong countries to lose its socialist influence was Brazil, with the impeachment of Dilma Rousseff, for corruption charges. In Argentina, President Mauricio Macri's win over Daniel Scioli, the candidate put forward by leftist Cristina Fernández de Kirchner represented a significant shift to the right. Only smaller countries like Bolivia, Uruguay, Nicaragua and Cuba still have prominent leftist leaders.
It seems that with each new election, another socialist regime falls.